If you've heard that there are smells that can keep bed bugs away, you may get the wrong idea. There is no scent you can apply inside your Maryland home that will drive bed bugs out. When bed bugs get in, they're in your home to stay. You can spray all day, every day, and still have a bed bug infestation. Today, we're going to take a look at how you can use bed bug repellent smells to help you get control of bed bugs.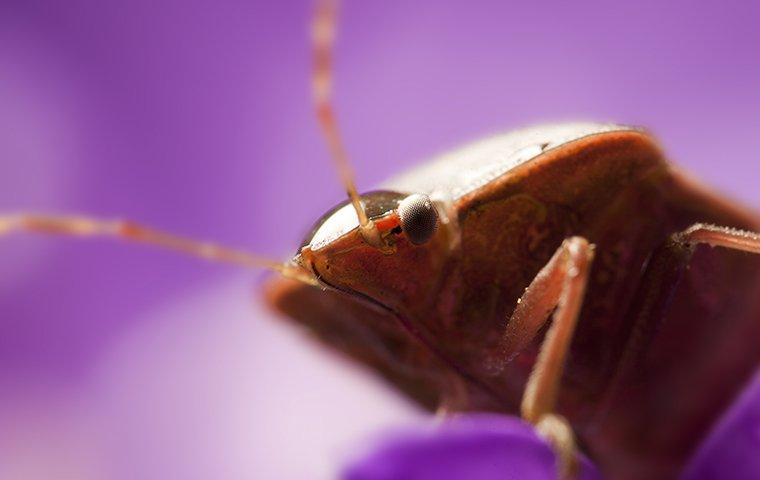 When You Travel
One of the prime ways you'll pick up these indoor bugs is when you travel. Bed bugs spread passively. They'll climb into your luggage, get into a pocketbook, climb into a duffel bag, or hide in a piece of clothing to hitch a ride home with you. If you spray your luggage and other items with a natural scent that deters bed bugs, you can keep bugs from getting into your stuff during a vacation or work trip away from home.
Spraying your bed and the area around your bed can also help you with your bed bug woes. If bed bugs are in a nearby hiding place, such as a baseboard, crown molding, wall outlet, piece of furniture, electronic device, etc, they may decide to turn their nose up at feeding on you and wait for the next person to sleep in that bed you have temporarily protected. But, keep in mind that bed bugs could be in the mattress, box spring, or bed frame. If they are in the right location, they could bypass the stinky smells and bite you while you sleep.
Once Bed Bugs Get Into Your Home
A female bed bug must have a blood meal in order to reproduce. She is strongly motivated to bite you and she may brave bad smells to get the job done. In most cases, there is no alternative. She's not going to brave the great outdoors. She might, however, brave the great next door. If you live in an apartment complex, your attempts to drive bed bugs away from you could send them into other apartments. But even this is difficult to do.
What Scents Work?
There are many smells that bed bugs don't like. If you're spraying your luggage, clothing, or bedding, use a scent that you like. Lavender, peppermint, or lemon can do the trick. There are many essential oils to choose from. You might prefer tea tree, clove, cinnamon, or eucalyptus. Pick what works for you.
Other Bed Bug-Prevention Tips
There are many ways you can prevent bed bugs from coming home with you. Use these other bed bug-prevention tips to make your prevention complete:
Do an inspection of your room and look for warning signs such as bed bug feces, shed skins, brown or black stains, and the presence of bed bugs.

Use a luggage rack if one is provided.

Keep your dirty clothing in a sealed plastic bag. A trash bag and a bread tie will work.

When you get home, put all of your clothing through a 30-minute dryer cycle. This kills bed bugs in all stages of development.
More Than Just Bad Smells
Using essential oils as a repellent can have limited success at preventing bed bugs from coming home with you or stopping bed bugs from feeding on you when you are away from home, but they aren't likely to arrest a bed bug infestation in your home. Bed bugs will find a way to survive. But researchers at Purdue University are finding a way to use essential oils to do more than keep bed bugs away. Experiments are being performed to use the natural compounds used to make these essential oils as effective bed bug control products. If successful, they could someday replace synthetic pesticides as the best practices of bed bug control. There are two upsides.
Bed bugs are becoming more and more resistant to synthetic pesticides. These new compounds could prove to be more successful.

Many people are turning to natural pest solutions instead of chemical solutions. These new products based on the compounds in essential oils could be the answer for some.
Currently, the best solution for the control of bed bugs is a mixture of control options that include bed bug monitoring, heat, steam, and other non-chemical treatments, application of botanical compounds, and a use of synthetic insecticides. These should be selected and administered by licensed individuals to achieve effective results.
Bed Bug Control In Maryland
If you live in Maryland, remember that the team here at Capitol Pest has the expertise and experience to locate and eliminate all the bed bugs in your home. We can guide you toward the right solution for your specific needs and budget. Reach out to us for advice or service today.