Riverdale Pest Control
For nearly 80 years, homeowners and businesses in Maryland, northern Virginia and the suburbs of Washington, D.C. have depended on Capital Pest for all of their extermination and pest prevention needs. Whether we're treating a property for mosquitoes or removing bed bugs from a local home, we are committed to providing quality services with the highest level of professionalism. We don't only treat the problem and remove the offending pests. We take steps to identify and correct the root cause to prevent a recurrence. Capital Pest is available to perform extermination and preventive services at homes, apartment buildings and commercial properties in Riverdale Park and dozens of other suburbs.
Bed Bug Removal In Riverdale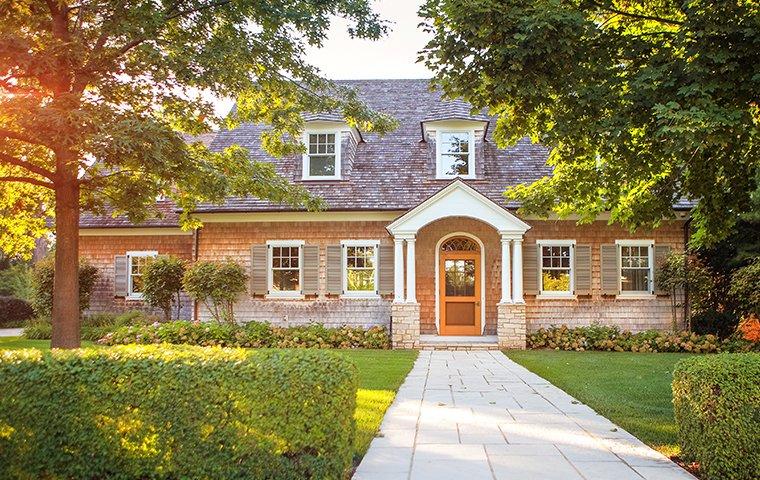 These tiny pests are among the most worrisome household invaders today. They breed rapidly, are difficult to remove and make life miserable. At Capital Pest, we use a multi-faceted approach to identify and treat bed bug populations before the problem worsens. Trained canines sniff out bed bugs with remarkable accuracy. If signs of bed bugs are found, our team applies a combination on insecticidal dusts, liquid insecticides mixed with a synergist, and a vapor treatment to eliminate all stages of bed bugs quickly and effectively. Our vapor treatment, designed to treat items that cannot be treated any other way, provides a more thorough treatment than any other company. Furniture, fabrics and soft items are treated with fumigants in sealed bags. These systemic treatments kill adult bed bugs and prevent eggs and larvae from hatching and maturing. We offer an unrivaled one-year warranty that can be renewed for a one-time fee. This is the ultimate way to ensure that the problem doesn't return. If bed bugs do pop up within the year, all treatments will be covered.
Ant Control
Ants are one of the most common and annoying household pests. They frequently enter buildings in search of food and water or safe nesting sites. Once they find what they're looking for, they let their fellow colony members know by laying down a trail of pheromones. Tiny Argentine ants and sugar ants that wander through windows and cracks aren't the only offenders. Some ants disrupt electrical systems. Others, including carpenter ants, excavate moist timber to create a nest for their family. Once colonies are established, they are difficult to eradicate. Another troublesome issue is that swarming ants are often confused with termites and vice versa. If you've seen ants around your home, it's important to address the problem quickly.
Mosquito Treatments
Mosquitoes are the terror of the neighborhood. Since West Nile virus was detected in the United States in 1999, mosquitoes have been a major health concern. Annually, more than a dozen cases of the disease are reported in Maryland. State health officials are monitoring chikungunya virus, dengue fever and new mosquito-borne illnesses that are increasingly common. Maryland is home to approximately 40 different types of mosquitoes. At Capital Pest, we control these pests by fogging trees and bushes, applying repellents and distributing insecticides that prevent larvae from hatching. Our specialists will also remove standing water and eliminate potential breeding sites.
Pests can threaten your peace of mind and your well-being. If you're concerned about bed bugs, ants, mosquitoes, termites, rodents or any household pest, give us call. We'll be happy to assess the problem or provide a free quote on any of our services. For effective extermination services, Capital Pest is the company to call.
Get A Free Quote
Complete the form below or call (301) 960-5782 to request your free quote.