Expert Pest Solutions For Reston, Virginia Properties
Reston is a census-designated place in Fairfax County and is known for its expansive parks, numerous shopping opportunities, and golf courses. Unfortunately, Reston is also home to a wide range of pests that are always seeking out new ways to enter your home or business. When it comes to maintaining a pest-free environment in your residential or commercial property, you can't go wrong with a little help from the professionals at Capitol Pest.
Since 1936, we have proudly served residents in the greater Washington D.C. area by offering excellent pest management solutions. With customizable plans and a commitment to protecting people and properties from pests, Capitol Pest delivers effective, eco-friendly, and affordable services to cover all of your pest control needs. Get in touch with our licensed pest technicians today to find out how we keep Reston properties pest-free.
Home Pest Control In Reston, VA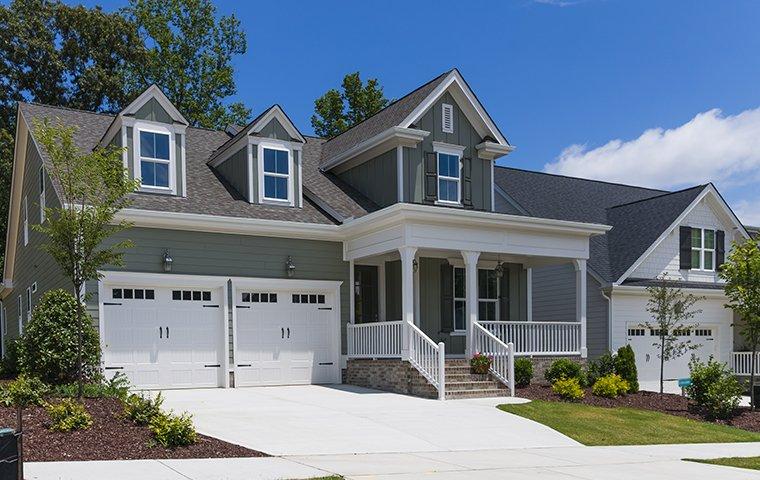 Your home is one of your most important investments. And when pests such as rodents and insects invade your Reston property, they put that investment at risk. Protect your home and family from the area's toughest pests by partnering with Capitol Pest to implement one of our ongoing residential pest control plans. We offer four different home pest control plans, depending on your needs:
Bronze Pest Control Service Plan
Silver Pest Control Service Plan
Gold Pest Control Service Plan
Platinum Pest Control Service Plan
No matter which pest control plan you choose, you can expect customizable treatments, spider web removal, quarterly service visits, and more. Reach out to Capitol Pest today for more information about all of our effective residential pest control options.
Commercial Pest Control In Reston, VA
As a business owner, the last thing you want to deal with is a pest infestation in your commercial facility. Whether you want to avoid the scrutiny of customers or the damage pest infestations cause, you need professional pest management services from Capitol Pest. At Capitol Pest, we've made it our top priority to ensure your Reston business remains free of pests throughout every season. And, because we understand that every business is unique, we provide customizable commercial pest control plans that can be tailored to your specific needs.
With over 80 years of experience in the pest control industry, we understand how to control current pest infestations and prevent them from occurring in the future. Give the professionals at Capitol Pest a call today to learn more about how we handle commercial pest problems.
Three Reasons Why DIY Cockroach Control For Your Reston Home Is A Mistake
Cockroaches are filthy pests no one should have to share their home with. When it comes to removing a cockroach infestation, many Reston homeowners consider finding a DIY solution. Here's why DIY cockroach control methods are a mistake:
1. DIY cockroach control takes too much time and effort. Between researching what products to use, applying chemicals, and locating hot spots for cockroach activity, it takes too much effort for the average homeowner to accomplish on top of work, social events, and other daily tasks.

2. DIY cockroach control doesn't always work. In most cases, DIY methods of cockroach control are not effective, leading to more frustration and wasted money.

3. DIY cockroach control could be dangerous. If you apply common over the counter cockroach control products in the wrong places or apply too much product, it can lead to health issues for you, your family, and your pets.
The best way to eliminate a cockroach infestation is with professional cockroach control services from Capitol Pest. Learn more about how we solve residential pest problems by contacting Capitol Pest today.
How To Rid Your Reston Home Of Ants
Homeowners deal with many different pest problems. But ants are by far one of the most common pests to invade residential properties. These small, social insects live together in large nests, with some colonies even having multiple nesting locations. They typically live outdoors, but often venture into Reston homes while foraging for a source of food. And, once ants infest your property, it's incredibly difficult to get rid of them. The best way to prevent ants from invading your home is to remove factors that may attract them.
Store food items in airtight plastic containers.
Avoid leaving fruits and vegetables out on your counters.
Clean your kitchen and outdoor eating areas.
Wipe down your counters and sweep your floors regularly.
Pick up uneaten pet food.
Equip your garbage cans and compost bins with tight-fitting lids.
Remove stumps, logs, and other items that ants could nest under from your lawn.
Unfortunately, prevention tips aren't always effective. To rid your Reston home of ants, you need a little help from the skilled pest technicians here at Capitol Pest. We have the experience needed to control and eliminate a wide range of pests, including ants. Don't hesitate to contact us today to learn more about our ant treatments.