Reston Pest Control
Capitol Pest has been providing reliable and effective service to both commercial and residential locations for more than seven decades. During this time, we succeeded in building a solid reputation with the help of our well-trained staff. They are carefully trained to retain vital knowledge that enables them to make accurate assessments. Pest problems must be dealt with in a timely manner to prevent extensive damage and even illnesses in some cases. For nearly any type of household pest, Capitol Pest has the solution.
Superior Pest Control In Reston, Virginia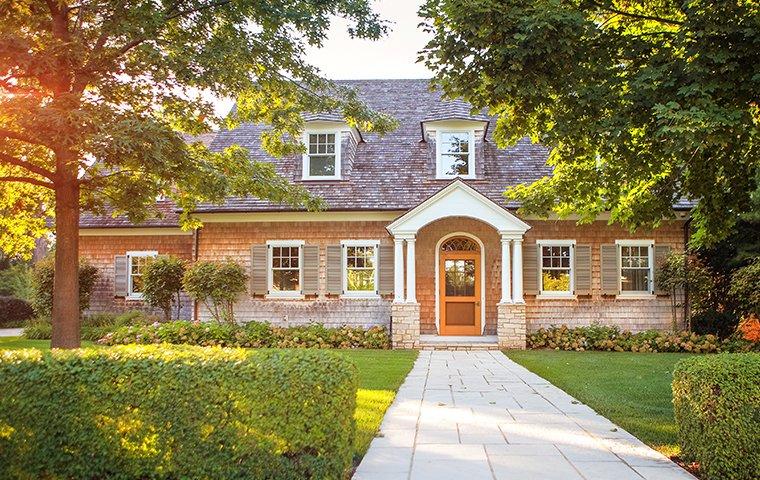 If you reside in or near Reston, you are in a zone where several pest risks exist. No homeowner wants to deal with an infestation, so preventing pests from appearing in the first place is often the priority. If you do not have a customized pest prevention plan, the likelihood of seeing unwanted house guests is high. From silverfish in your sink to mice in your bedroom closet, a wide array of pests could show up and decide to not only stay in your Reston home but also reproduce in large numbers. With an affordable monthly fee, you can enjoy a Bronze, Silver, Gold, or Platinum service plan from Capitol Pest to keep pests from becoming problematic in your home and yard.
Capitol Pest For Reston Businesses
Pests do not discriminate when it comes to businesses and homes, so they are just as common on commercial properties. This is especially true for Reston businesses where food is served or stored. If you are a business owner, you do not want to lose customers because of unsightly pests scaring them away. Capitol Pest has been rated as a top provider of preventative and removal services by reputable publications. The customized programs take into account all of a specific business' risks and needs to produce an effective plan. Whether an infestation has already been identified or there is suspicion of one, talk to a professional from Capitol Pest.
Common Reston Pests And Their Effects
Mice and rats are problematic because they chew everything from paper to food containers. The droppings of some mice may carry the potentially-fatal hantavirus, and rat urine may contain listeria. Bed bugs are becoming more common in homes an businesses because of how easily they spread. Their bites usually appear as small red bumps in a row, and they itch bad enough that people scratch them until they develop skin infections. Cockroaches, earwigs, silverfish and ants carry bacteria with them. Bees and wasps sting, and some millipedes and centipedes may be poisonous. Mosquitoes come in swarms and may carry West Nile or other harmful diseases. Termites eat wood and can destroy trees, garages and even foundations if property owners do not keep close watch.
Affordable Reston Pest Control Solutions
In a monetary respect, the potential damages to health and property that most pests pose in Reston is greater than the cost of removing or preventing them. To learn how affordable a prevention plan from Capitol Pest is, contact one of our Reston professionals today for a free quote.