New Carrollton Pest Control
Capitol Pest has served New Carrollton and the surrounding areas since 1936. In that time, we have built a solid reputation for providing thorough residential and commercial pest control services to our customers. Our staff consists of highly trained, experienced professionals who understand how to approach any pest infestation. We also have a highly knowledgeable entomologist on staff for providing additional guidance. If you have a pest infestation in your home or require preventative maintenance, turn to Capitol Pest in New Carrollton.
Outstanding Home Pest Control In New Carrollton, MD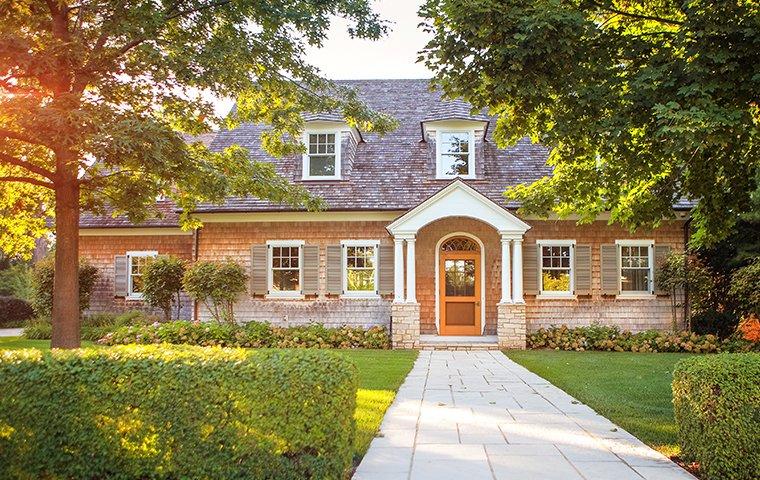 Capitol Pest keeps your home free of rodents, bed bugs and other pests throughout the year with our customized pest control services. Even the cleanest home attracts cockroaches, silverfish, ants and termites. We offer multiple service plans for building a barrier around your home and preventing these invasive pests from disturbing you and your family. We can also inspect your home for entry points, which provide easy access for rodents to infest your living space.
New Carrollton Pest Control For Businesses
Pests don't just invade homes; they also infest hotels, offices and other businesses. Whether you own a restaurant or a retail shop, a pest infestation can quickly ruin your sales and hurt your business. Our customized preventative programs ensure you have a pest-free business from summer to winter. We target the interior and the exterior, preventing pest and rodent damage. We also offer customized billing, giving you an affordable option for protecting and ensuring the future of your business.
New Carrollton Bed Bug Treatments
Bed bugs sneak into homes and businesses in a number of ways. For example, you may have bought an infested couch from a yard sale or stayed overnight in an infested hotel room. Bed bugs ruin a good sleep, taking bites out of you and your family during the night. These bugs can also spread to furniture, rugs and clothing and contaminate the entire house or business in no time.
Capitol Pest tackles bed bug infestations with families and your customers in mind. We don't just spray chemicals everywhere and contaminate living and sleeping areas. We diagnose the problem from the start and create an effective plan of action for combating the pests. We choose the most eco-friendly methods for eliminating bed bugs without harming pets, family members and your customers. We take further steps to prevent bed bugs from coming back and creating another infestation.
Affordable New Carrollton Pest Control
From termites to bed bugs and rodents, Capitol Pest wants to protect your home and business from pests. We strive to provide the best customer service and customizable pest control programs in New Carrollton. Our entomologist helps us create the most effective pest control solutions, and our carpenters can help close entry points and prevent future infestations.
Whether you have a termite, rodent or bed bug infestation, don't tackle the pests by yourself. Contact Capitol Pest for a free quote on all services. We can diagnose the problem, create an effective solution and apply preventative maintenance to handle future infestations. When pests take over your home or business, let Capitol Pest come in and take control.
Get A Free Quote
Complete the form below or call (301) 960-5782 to request your free quote.