Professional Pest Solutions For Kensington, MD Properties
Kensington is a small town located in Montgomery County, Maryland. Like many other areas across America, Kensington is filled with a wide range of pests that can cause problems on your property. Since 1936, Capitol Pest has been dedicated to helping homeowners and business owners protect their homes from dangerous and nuisance pests in our area. To keep your Kensington property pest-free all year long, turn to the pest professionals here at Capitol Pest. We provide advanced solutions to cover all sorts of pest infestations, including rodents, spiders, and insects. No matter what pest problems you're facing, we have what it takes to deal with them. Contact Capitol Pest today for more information about our residential and commercial pest control options.
Home Pest Control In Kensington, MD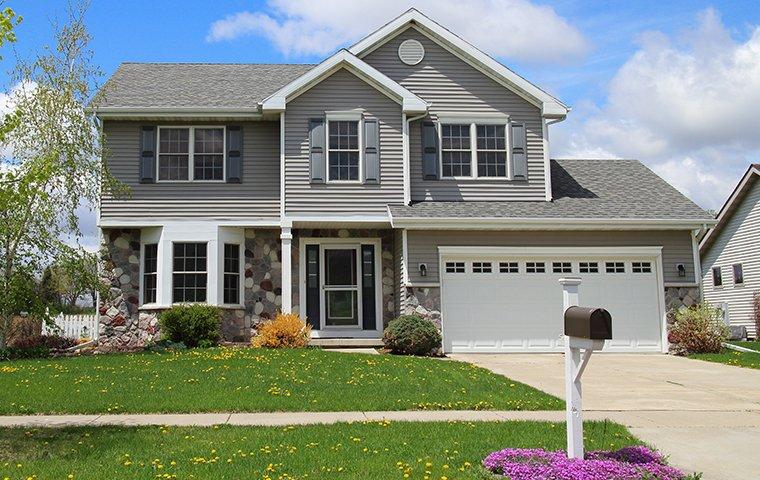 There's never room for pests in your Kensington home. While some pest species may cause more trouble than others, you don't want to find any pests living in or around your residential property. As a homeowner, you have many responsibilities to attend to on a daily basis, whether it's work, school, family, or social activities. You simply don't have time to worry about pests invading your Kensington home. At Capitol Pest, we make it our goal to take care of all your pest problems so that you don't have to. Our home pest control plans are designed to identify, eliminate, and prevent pest activity on your property year-round. With our pest control experts on the job, you can rest easy knowing that the protection of your Kensington home is in good hands. Get in touch with Capitol Pest today to learn about what each of our residential pest control programs has to offer.
Commercial Pest Control In Kensington, MD
Every business is unique and requires unique pest control needs. Here at Capitol Pest, we work hard to protect businesses in many different industries from the negative effects of pest infestations. Pests not only spread diseases and damage your products, but they can also scare away your customers and hurt your bottom line. Your Kensington business should have a zero-tolerance policy when it comes to pests. If pests are causing problems in your commercial facility, you need commercial pest control services from Capitol Pest. We will get rid of any current pest infestations and put into place effective prevention measures to stop future pest activity. To learn more about how the pest technicians here at Capitol Pest can defend your Kensington business against pest threats, give us a call today.
What Are These Silver Bugs In My Kensington, MD Home?
If you've ever seen a small silver bug dart out of sight after you move a pile of laundry, it was probably a silverfish. Silverfish are small insects that are capable of thriving in most climates but prefer to live in dark, damp areas such as basements, bathrooms, laundry rooms, and kitchens. These tiny silver insects are especially attracted to damp clothing and paper products. Silverfish are known for their destructive diet, which includes paper, clothing, glue, and silk. Although silverfish are not a threat to your health or safety, you still don't want them in your Kensington home or business. A few of the problems silverfish cause when they invade include:
Damaging personal property, such as clothing and books.

Triggering allergies in some individuals.

Attracting other pests to your property.
If silverfish infest your Kensington home or business, the most effective way to get rid of them is with the help of the certified pest professionals here at Capitol Pest. We are ready to help you with any pest problems, including silverfish. If you're ready to experience a pest-free property, don't hesitate to reach out to us today.
Everything You Need To Know About Mosquitoes In Kensington, MD
There are few pests as irritating as mosquitoes. Not only do mosquitoes make hosting outdoor events a nightmare, but they can also spread many different dangerous diseases. Malaria, dengue, and West Nile virus are just a few of the diseases mosquitoes can transmit to humans. When it comes to mosquitoes, here are a few things you should know:
Mosquitoes are attracted to moisture. This includes sources of standing water such as kiddie pools, clogged gutters, and birdbaths.

Mosquitoes are most active during dawn and dusk.

Mosquitoes prefer areas with tall grass and thick foliage.

Only female mosquitoes feed on blood.

Mosquitoes are considered the most dangerous "animals" in the world.
Keeping mosquitoes away from your Kensington property is almost impossible without professional mosquito control services. For help with your mosquito problems, contact the pest experts here at Capitol Pest today.
Get A Free Quote
Complete the form below or call (301) 960-5782 to request your free quote.