Hyattsville, MD Pest Control Services
The climate in the Hyattsville, Maryland area is warm with a lot of rainfall during the Spring and Summer months. This weather pattern allows for the development of issues with many types of pest infestations, including problems with rodents, termites, bed bugs, and mosquitoes. Capitol Pest Control has qualified and experienced staff members equipped to handle all of your pest control needs.
Termite Infestations In Hyattsville, MD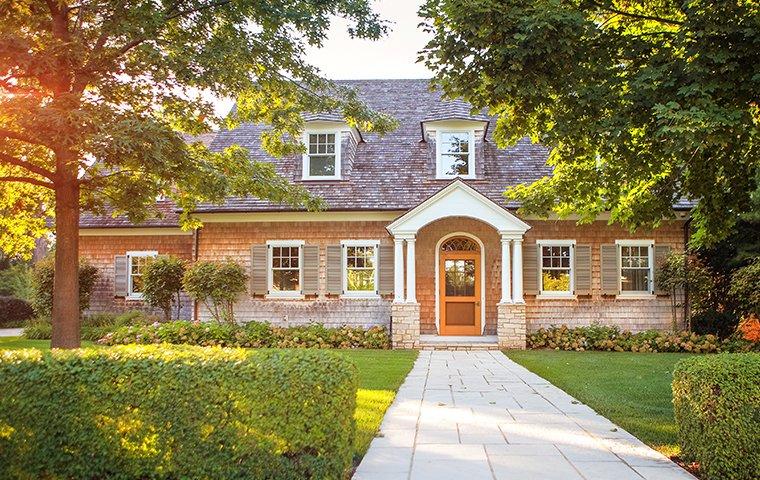 Termites pose a huge threat to Maryland residents due to the fact that they are destructive in nature and cause millions of dollars worth of damage to homes and other buildings across the United States each year. Since termites usually stay well hidden within the confines of the internal structures of your home, this makes it difficult to even know that you have a problem. Our qualified staff can do thorough home inspections to alert you to any possible termite infestations and quickly and efficiently take care of any issues.
Understanding The Area's Appeal To Pests
Intent on finding a comfortable place for themselves, many pests inhabit the area. Mosquitoes, ticks, and fleas thrive in grassy plots and make outdoor entertaining problematical. Pets can become carriers as they transport the blood-sucking and disease-carrying pests indoors. Termites and bedbugs create devastating conditions, with one destroying the wood in a home and the other making sleep impossible for homeowners.
Mosquitoes,Ticks, And Fleas
Some pests are more bothersome because of their persistent biting or because of their potential to spread disease. This is certainly true of mosquitoes, ticks, and fleas.
Mosquitoes can quickly breed, getting the upper hand both inside your home and in your backyard gathering places. Because they feed on human blood, they bite regularly and keep coming back for more. Mosquitoes thrive in damp places, therefore even the smallest bodies of water will attract them to your yard and they will ultimately end up inside your home. Mosquitoes have been known to carry many blood borne pathogens as well, which they can pass to humans when they bite them. Controlling the mosquito population around your home is of prime importance for your health and comfort, as well as that of your guests.
Ticks and fleas are also a threat to the safety and health of your loved ones and your pets. When your pets play in the backyard, they can get ticks and fleas on their coats which they will then bring inside with them. Fleas breed very quickly and can survive on carpeted surfaces for long periods of time. Both fleas and ticks bite repeatedly and both can also be carriers of various diseases. Controlling the flea and tick population is an important step in protecting your family and friends from these annoying creatures.
Services Offered By Capitol Pest Control
At Capitol Pest Control, we offer a wide range of professional treatments designed to quickly and efficiently rid your home and backyard of dangerous and annoying pests that can zap the fun out of summer gatherings. The following options are available to cover all of your pest elimination and control needs:
Rodent removal and control

Termite inspections and treatments

Mosquito, tick, and flea control

Bed bug removal

Residential and commercial pest control options
At Capitol Pest Control, we understand the importance of keeping your home free from dangerous and irritating pests. Contact our experienced staff today to set up a consultation to address any pest issues you may be having.
Get A Free Quote
Complete the form below or call (301) 960-5782 to request your free quote.