Do you think you may have a rodent infestation in your Washington D.C. home? What signs are you seeing—or hearing? Typically, the first indication of rodent problems are sounds in the walls. But rodents don't always make sounds. They can be in your D.C. home for months without making any noises that you'll be able to detect. The first and last step in rodent control is a detailed inspection. That's where we're going to start with this quick guide to rodent control in Washington D.C.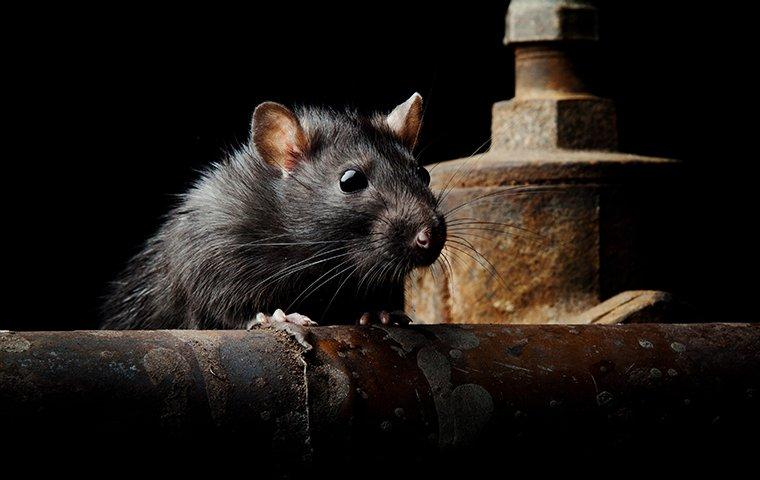 INITIAL INSPECTION
Mice and rats are more sneaky than you might think. While it is certainly possible for a rodent to make noises in your walls at night, it is more likely that they won't. If you want to determine whether or not you have an infestation, you'll have to go looking for signs.
Droppings
Rodents leave their black feces in many places, including the areas they nest. You may find droppings in the following areas:
In the backs of drawers and shelves in your kitchen and pantry

In the cabinet under your kitchen sink

Under or behind appliances

In the voids of drop-down ceilings

On the insulation in your attic, or scattered about on the floors near the walls

In clutter spaces or storage areas

Near the walls in your garage
Urine
Rodents mark their territories with drops of urine. They'll leave urine in all the places they roam. You may see stains or smell the unpleasant aroma of rodent urine if you have these animals in your home. Look, or smell, for signs of rodent urine in the places listed above.
Damage
Rodents can chew on many things inside your home. Perform an inspection and look for damage in these and other areas:
Wood window and door frames

Wiring

Sheetrock, plaster, and other building materials

Insulation

Stored furniture

Stored boxes

Food packaging

Sounds
Mice and rats may make thumping or scraping noises in your walls, but it is more likely that they'll make noises you can't detect. But these noises can be detected by a dog or a cat. If your pet is acting funny in the evenings or mornings, they may hear (or possibly smell) rodents in your home.
TREATMENT
Mice and rats are food motivated. If you remove food options, they might choose somewhere else to live. Here are a few suggestions.
Clean and deep clean your kitchen and pantry. Be sure to clean all floors, shelves, cabinets, and around appliances.

Put stored food products in sealed containers.

Store fruit in your fridge.

Keep potatoes in a protected location.

Store dog food in a plastic bin.

If you have a dog or cat, put food down only during meals, and never overnight. Rodents are active at night.

Consider eating only in your kitchen or dining room. This will limit food debris to these areas.
When mice or rats leave your home, you want them to keep going. You may be able to inspire them to do this by altering conditions around your home.
Remove any clutter near your home.

Trim your landscaping so that it is open and exposed at the base of your plants.

Address any conditions that allow puddles to form.

Remove containers that capture rainwater.

Keep your exterior trash in a covered container.

Move bird feeders away from your exterior.

Remove leaf litter and other organic debris.
MONITOR RESULTS
Perform routine inspections to see if you still have active rodents in your home. Here are a few helpful tips:
If you found droppings in your initial inspection and did not clean them up, you can inspect them to see if there are any fresh droppings. Old droppings will turn gray and become powdery. Fresh droppings will be dark and moist.

If you clean up droppings during your initial inspection, the appearance of new droppings in cleaned areas will be a sure sign of activity.

Inspect your food storage areas for the warning signs listed above.

Look for any new damage to wood or wiring.

Watch your pets for behavioral changes.
Washington D.C. Rodent Control
If you live in the D.C. area, remember that Capitol Pest is always available to assist you with your pest concerns. We offer rodent services as well as year-round residential pest control plans that provide coverage for rodents. Our licensed technicians perform professional inspections to locate signs of rodent (or other pest) activity and conducive conditions and guide you in selecting the right services and treatment plan to address your pest control issues. For rodent control, your technician will revisit your home weekly until your rodent infestation has been completely addressed. If you have questions, or you'd like to request service, reach out to us today. We look forward to helping you solve your rodent problem.