Herndon, VA Pest Control Services
Temperate weather year 'round in Garrett Park and warm summer days invite visitors and residents to live in one of the most delightful areas of the country. Guests who are not invited to share in the creature comforts are the pests who find them as appealing as humans do. Without many days of freezing temperatures, pests can take cover and emerge to make trouble for everyone.
Understanding The Area's Appeal To Pests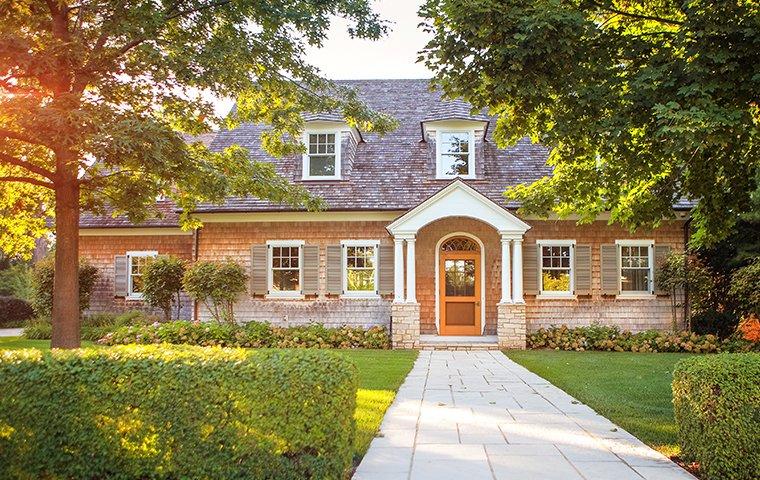 Intent on finding a comfortable place for themselves, many pests inhabit the area. Mosquitoes, ticks, and fleas thrive in grassy plots and make outdoor entertaining problematical. Pets can become carriers as they transport the blood-sucking and disease-carrying pests indoors. Termites and bedbugs create devastating conditions, with one destroying the wood in a home and the other making sleep impossible for homeowners.
While termites are not known as harmful to people, they can destroy wood without attracting attention until it is too late. Bedbugs bite humans and leave a trail of red entry points on the skin and smears on the linens. Rodents are disgusting creatures that can carry viruses and bacteria that cause infections, and there is no place for them in a beautiful Garrett Park home.
Attempting To Cope
Home improvement stores offer remedies that residents may use to rid a home of harmful pests, and the labels often make it look easy. A primary reason that homeowners fail in attempts at pest extermination is that it is a tough and unpleasant task. Pests that bother residents in the 21st century have a successful history of millions of years of survival, and they have the defense mechanisms to prove it.
Do-it-yourself efforts often make things worse by causing a colony to disperse and take up residence in multiple areas. Rats and mice fail to heed the myth that they go outside to die after they eat poison, and a dead one in a home, business, apartment or condo creates a stench that is hard to imagine.
Even though the home improvement store products are ineffective for home pest control, they contain chemicals that are harmful for humans to touch or breathe. Our trained pest control experts study the habits of each despicable creature to know how to eradicate them safely.
Choosing A Professional For Pest Eradication
Our pest control service starts with an inspection of the inside and outside areas of a home to assess the extent of any infestation.
Rodents
The small creatures can enter through surprisingly insignificant openings, and we block each one. Our treatment on the inside and outside usually eliminates the population in a few weeks.
Termites
The voracious appetite of termites makes them a threat to any home. Our treatment eradicates any infestations, and it includes regular inspections.
Mosquitoes, Ticks, and Fleas
Our comprehensive seasonal treatments with safe chemicals attack pest breeding areas once each month during the extended summer season.
Bedbugs
Our staff includes a biochemist, a zoologist and a Ph.D. entomologist who combine their creative genius to devise effective treatments to eradicate bedbugs.
Residents of the Garrett Park and Herndon areas can find exceptional pest eradication services at Capitol Pest Control.