Greenbelt Pest Control
Capitol Pest has been providing pest control services in the Greenbelt area since 1936. We've gained a reputation for effective results and superior customer service. Capitol Pest technicians don't just know how to find and eliminate cockroaches, bed bugs, mosquitoes and other pests. They also help our customers learn how to keep pests from coming back. In addition to our highly trained service techs, we have a staff entomologist to keep us up to date on the latest pest control methods.
The Best Residential Pest Control In Greenbelt, MD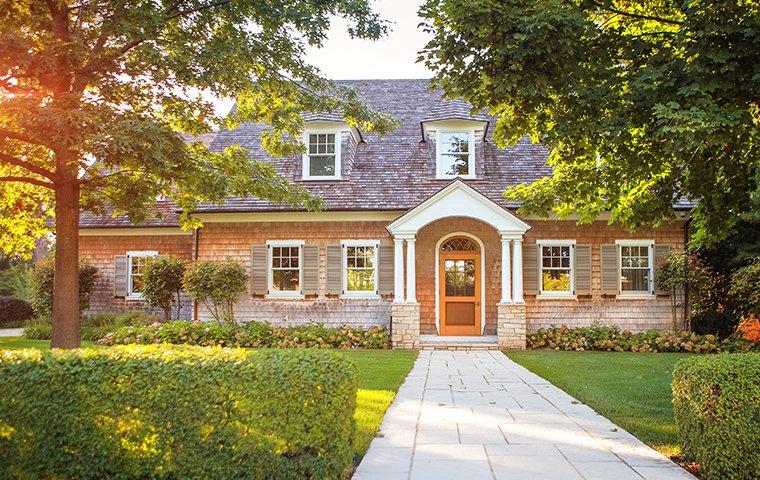 No Greenbelt homeowner wants to be buzzed by mosquitoes on the patio or find cockroaches in the kitchen. Yet it happens, because even the cleanest home can develop pest problems. Capitol Pest's preventative services are designed to keep trouble away. Our Bronze, Silver, Gold and Platinum service plans give you peace of mind at a low monthly price. Whether you have a pest problem now, or are concerned about cockroaches, bed bugs, silverfish, rodents or other pests invading your Greenbelt home, we have a service plan to fit your needs.
Greenbelt Pest Control Services To Protect Your Business
Customers seldom return to a business that has bed bugs or cockroaches. To preserve your customer relationships and attract new business, you need to go beyond simply treating pest issues after the fact. You need to keep them from happening in the first place. Capitol Pest can help. We offer a range of customized preventative services. Our customized billing is an easy way to keep pests away from your business affordably. If the pests are already there, Capitol Pest's highly trained technicians will locate the source of the trouble and help get your business back to work.
Greenbelt Area Bed Bug Treatment
Bed bugs are the enemy of every business owner. They're just as unpopular at home. These tiny insects have a knack for hitching rides on clothing and other items. Once they are established, bed bugs are very hard to get rid of, so many companies use harsh chemicals. At Capitol Pest, we take a different approach. We evaluate the situation, then find the safest way to correct it. Our techniques include the most environmentally friendly insecticides, delivered in the most effective manner possible. Capitol Pest's skilled entomologist stays on top of the latest methods, to ensure that our solutions get rid of the bed bugs without creating new problems. More importantly, we work to keep bed bugs from returning, so your home or business won't be disrupted again.
Affordable And Effective Greenbelt Pest Control
When pests invade your Greenbelt home or business, Capitol Pest is ready to help. We don't take shortcuts. Our customer service is the best in the area, because we respect your home. The service team at Capitol Pest trace the problem to its source to keep it from coming back. Our methods are based on the latest science, and as environmentally friendly and safe as possible. Capitol Pest can help you get rid of cockroaches, mosquitoes, bed bugs, rodents and almost any other pests. Pest problems don't go away on their own; they just get bigger. Protect your home or business before the pests take over. Contact Capitol Pest today.
Get A Free Quote
Complete the form below to request your free quote.