Comprehensive Pest Management For Great Falls, VA
Although it has a population of just under 20,000 people, Great Falls, VA is one of the most frequently visited areas in the Greater Washington D.C. area. As its name suggests, the most popular attractions in Great Falls are incredible waterfalls that never fail to impress visitors. These beautiful natural attractions cause many hikers and nature enthusiasts to visit Great Falls, VA each year. While Great Falls was a major economic hub immediately after its founding, the area was fairly quiet during much of the 20th century.
This is no longer the case; since 2000, Great Falls has developed rather rapidly. Great Falls, VA is now a place that is characterized by prime job opportunities, excellent schools, and serene surroundings. With such ideal characteristics, it should come as no surprise that Great Falls is a dream home for young families and career-minded individuals. Unfortunately, this influx of people from across the United States increases the odds of pest infestations affecting homes and businesses in the area.
This is where Capitol Pest comes in; our services can eliminate cockroaches and other pests, so you will be able to fully enjoy Great Falls. Without bothersome infestations, you will surely appreciate the peaceful surroundings and economic opportunities of the area.
Great Falls Extermination Professionals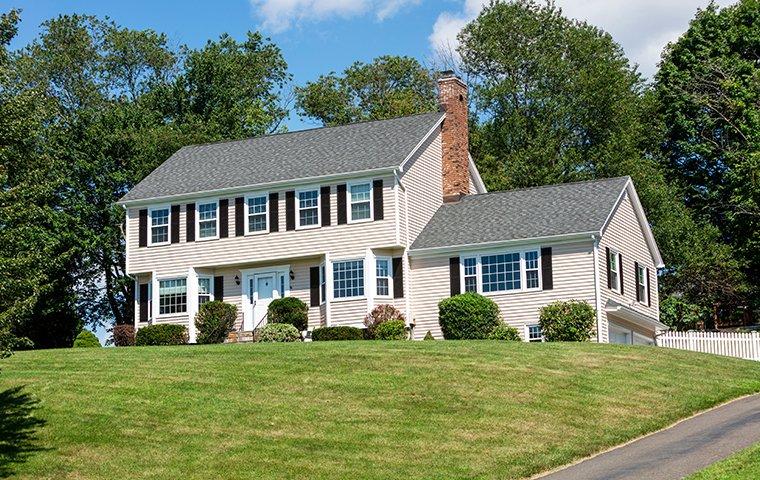 You can trust us to provide you and your family with top-quality pest extermination services. Our company has been ranked as a top provider of extermination services in the Greater Washington D.C. area by Washingtonian magazine.
As a testament to our commitment to providing services that are safe and efficient, the Better Business Bureau has granted us an A+ rating. You will also be glad to hear that our company is bonded and fully insured. We'll always work in a professional manner when we remove troublesome rodents and bugs from your beautiful home in Great Falls, VA.
Our extermination team consists of highly trained zoologists, entomologists, and general exterminators who are ready to develop a plan that will address all of your infestation problems. To ensure that you have a positive experience, we will:
Perform a full inspection of your home to find all infested areas and nests

Inform you of our plans in advance

Protect your home by using no more than the required amount of chemicals

Answer your questions in a friendly and detailed manner

Keep detailed records and adhere to honest business practices
Contact us here to go over your residential or commercial pest control options.