Germantown Pest Control
Although one may not think of Germantown, Md., as being a big city, it is the third most populous place in Maryland, giving it a mix of the large and the small that makes it a valued place to live – just as the mix of large and small of Capitol Pest makes it the most valued pest control company in the Washington DC metro area.
Capitol Pest is a local, family-owned and operated pest management company with the capabilities and expertise of a large, national pest control company. Having provided services to the area since 1936, Capitol understands the needs and values of Germantown homeowners and business owners, and provides extermination services that effectively rid your property of pests, while addressing environmental issues and the safety of your family, home and pets.
Pests Cause Damage And Disease In Germantown, MD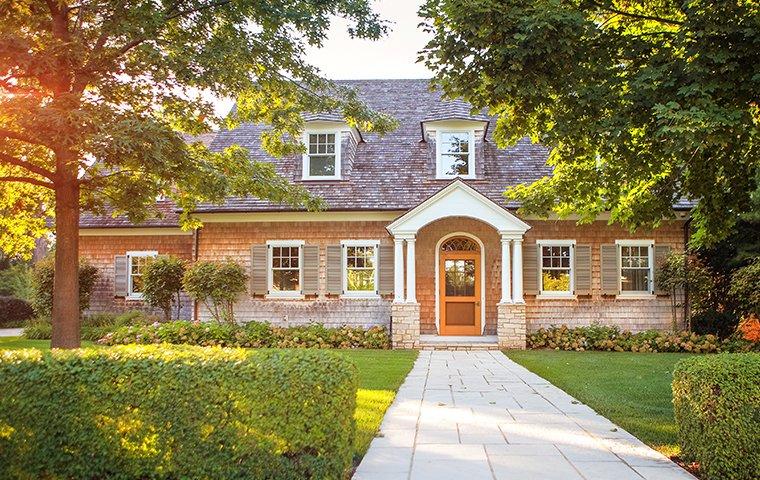 Did you know that cockroaches, rats, mice, ants and other insects and pests are not only an annoyance in your home or office, but they also spread disease, and many can cause damage to your property …
One female German cockroach can produce more than 100,000 cockroaches in one year!

Rodents can carry and transmit 35 different diseases to humans.

Ants are the most common pest problem, and some, such as fire ants, will bite and sting.

Flies breed in garbage, then land on your food, plates and glasses to disgorge and re-eat their food.

Termites are estimated to cause $5 billion in property damage each year.
Capitol Pest Protects Your Family, Home And Property
Did you know …
Capitol Pest's Professional Service Technicians are trained by our in-house PhD entomologist and use the latest technology to provide the safest and most effective treatments available.

Capitol Pest was voted the "Best Pest Control Company" by readers of Washingtonian Magazine, is the highest rated company with 100 ratings or more on Consumer's Checkbook that services Washington DC, and has an A rating on Angie's List and an A+ rating from the Better Business Bureau.

We work on the outside of your home to prevent pests from coming in, and we don't apply pesticides without solving the root cause of the problem.

Capitol Pest has been Guaranteeing an End to Frustration and Worry Since 1936.