Gaithersburg Pest Control
You may not think of a pest control company and a city as being much alike, but Gaithersburg, Maryland, and Capitol Pest actually have a lot in common!
We're #1!
Gaithersburg has been ranked in BusinessWeek's #1 spot for "Best Places to Raise Your Kids" in Maryland – twice!

Capitol Pest has been voted the "Best Pest Control Company" by readers of Washingtonian Magazine. Capitol Pest is also the highest rated company with 100 ratings or more on Consumer's Checkbook that services Washington DC; has an A+ rating on the Better Business Bureau; and has an A rating on Angie's List.
We Are focused On The Environment In Gaithersburg, Virginia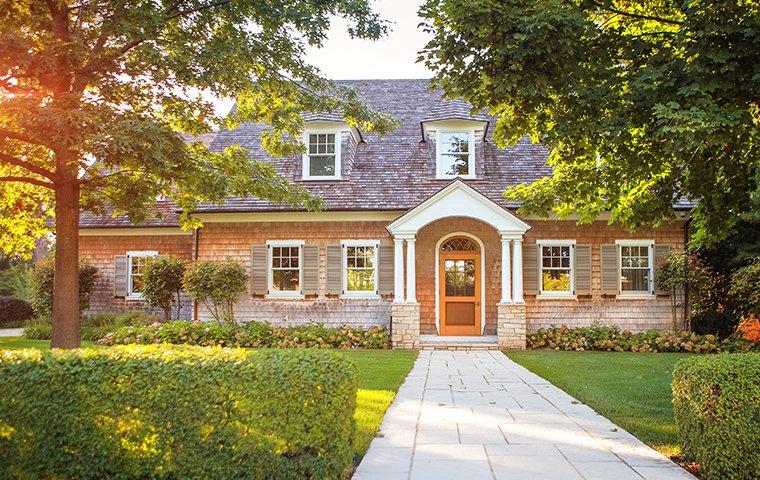 Gaithersburg's logo, an oak tree encircled by a green "G," reflects the importance of the environment in its past, present, and future.

Capitol Pest's pest control services are based on an integrated pest management approach, meaning that our pest solutions are always responsible and keep your family, pets, and the environment in mind. We don't believe in applying pesticides without solving the root cause of the problem.
We Are Family Centric
Gaithersburg is a best place to raise your kids …what more need to be said about its families!

Capitol Pest is a family owned and operated pest control company that has been providing pest prevention and extermination services to families in the Washington D.C. area since 1936. We provide each of our customers with a customized service that fits your home, family, and pest control needs.
We Know That Character Counts
Gaithersburg's official adoption of "A Character Counts! City" as its logo tagline shows its dedication to character education and implementation.

Capitol Pest hires only professionals who show similar character traits. Your service professional will always be dependable, courteous, trustworthy and safe. Our technicians undergo intensive training when they start and participate in continuing education throughout their careers.
With such similarities and strong relationship already in place between Gaithersburg, Md., and Capitol Pest, you can be assured that hiring Capitol Pest as your pest control company will not only help prevent and eliminate pests, but you will be hiring the #1 pest control company that meets your environmental and family values provided by service professionals of exemplary character.
Call or contact Capitol Pest today to prevent pest entry or rid your Gaithersburg home of ants, mice, bed bugs, cockroaches, stink bugs, termites, or other pests.
Get A Free Quote
Complete the form below or call (301) 960-5782 to request your free quote.