Professional Pest Solutions In Falls Church, Virginia
Historic Falls Church was originally a colonial Virginia settlement of tobacco plantations centered around an Anglican Church. The plantations later grew crops like potatoes, wheat, corn and fruit which were sold at local markets. Today, this upscale community in Northern Virginia has the lowest poverty level in the country. Over 75 percent of Falls Church residents have a bachelor's degree.
Cultural influences include a Vietnamese-American community that began to take shape after the Vietnam War ended in 1975. The Eden Center is a Vietnamese-American shopping center featuring bakeries, eateries and shops, all with a Vietnamese flavor. The mall was constructed in 1984, and it has a clock tower, gateway and guardian lions just like you would find in Saigon.
Annual Memorial Day Parade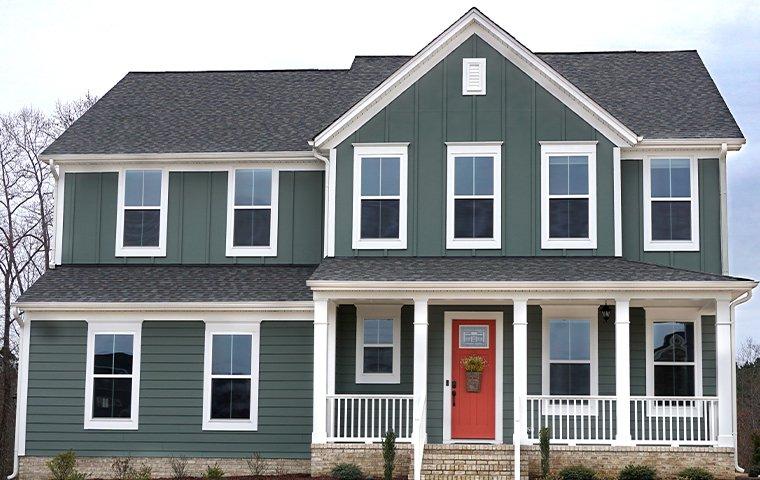 The annual Falls Church Memorial Day Parade has been a cultural institution since the early 1950's with military units and marching bands. There is also a street festival with music, food, art and a 3K fun run.
Year-Round Farmers' Market
The Falls Church Farmers' Market is in full swing every Saturday in the city hall parking lot. In 2010, the market was rated number one in America's Favorite Farmers' Markets in the medium market category.
Falls Church Climate
Falls Church has a subtropical climate with chilly but mild winters and hot, humid summers. Many residents find the climate ideal, but pests find the climate ideal as well. It's important to protect your home and grounds from insects and critters who would like to call your property home. When it comes to pests, prevention is the best medicine.
Falls Church Pest Control Experts
Pests come in many forms, and every pest requires a specific treatment. Our pest control solutions are eco-friendly, safe and effective. Regardless of your pest problem, we have the tools and technology to solve it. Call us for problems with:
Ants

Stinkbugs

And more...
Why Call Capitol Pest?
The bug-busting team at Capitol Pest has been solving pest problems in the Washington, DC, area since 1936. As a family owned and operated company, our goal is and always has been to provide the best and most effective pest control services in Northern Virginia. Our technicians are bonded and certified professionals who receive ongoing training about all the latest pest control technologies. With our own PhD Entomologist on board, there is no pest problem that Capitol Pest can't handle. We get rid of pests, and we keep them from coming back.
More Reasons To Call Capitol Pest
Still wondering why you should call us for all your pest problems? Here are just a few good reasons:
Awarded the esteemed 2015 Angie's List Super Service Award

A+ Rating with the BBB

"A" Rating on Angie's List

Chosen by Consumer's Checkbook as the highest rated pest control company serving Washington, D.C.

Ranked as "Best Pest Control Company" by Washingtonian Magazine
Our pest control services are backed by a 100 percent satisfaction guarantee. Click here to learn more about safe, effective and eco-friendly pest control in Northern Virginia.