Effective Pest Control Services In Fairfax County, VA
Many people enjoy living in northeastern Virginia's Fairfax County. This area benefits from a pleasant seasonal climate, low crime rates, numerous parks and great schools. In fact, popular real estate website Movoto.com ranked four of the county's cities among its "10 Best Places to Live in Virginia." Residents can easily visit the nation's capital and other major cities as well.
Unfortunately, many pests also find it desirable to reside in Fairfax County. Travelers frequently pass through the area and sometimes introduce new insects. Substantial rain and humidity helps these creatures proliferate. Furthermore, they appreciate the region's lack of extremely cold temperatures. Common pests include mosquitoes, wasps, bed bugs, ticks, fire ants, mice and Norway rats. Multiple species of termites remain prevalent as well.
Professional Services For Fairfax County, VA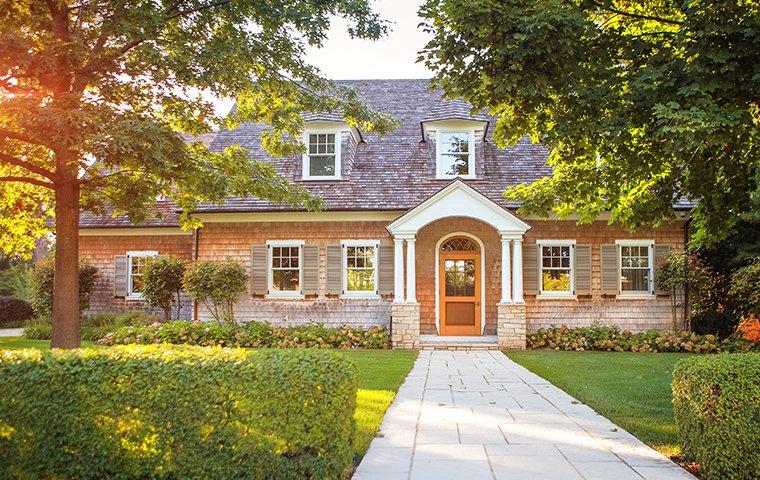 If you detect unwanted animals or insects in your Fairfax County home, contact a professional exterminator right away. Northeastern Virginia's pests have the ability to spread several dangerous illnesses, such as West Nile virus and Lyme disease.
They can also damage your home by gnawing on wood or electrical wires. A pest control expert will use the most effective methods to stop an infestation before it causes serious harm.
However, you shouldn't just call the first exterminator you can find. Be sure to pick a service provider that employs comprehensive, up-to-date strategies. If a contractor only sprays chemicals to kill existing pests, it's no different than fixing your ceiling without repairing the leaky roof.
Capitol Pest delivers lasting protection by targeting breeding grounds, banishing water sources and sealing entryways with copper mesh or caulk. We offer both residential pest control and commercial pest management services.
Trusted Pest Control Experts
Our company has more than seven decades of experience. We know what products and techniques truly work. The skillful technicians at Capitol Pest customize treatments for specific rodent or insect species. We maximize efficiency and protect customers' health by avoiding the overuse of chemicals. Our workforce also includes proficient carpenters and a talented entomologist, so we can solve almost any pest problem.
You don't have to take our word for it. Capitol Pest has earned top-notch ratings and prestigious commendations from various entities. Most recently, we received a Super Service Award from Angie's List. Companies qualify for this distinction after they undergo background checks, comply with all rules and gain high scores in several categories. Angie's List award criteria ranges from pricing to service quality and speed.
The bottom line is that Capitol Pest offers effective long-term solutions. We prevent re-infestation by providing useful advice and taking steps to eliminate the conditions that help pests thrive. Our company serves cities throughout Fairfax County, including Herndon, Greenbriar, Oak Hill, Fair Lakes, and Vienna. For a free estimate, please dial 240-455-5179 or complete our online contact form.