Professional Pest Solutions For Columbia, Maryland Properties
Columbia is a census-designated place in Howard County and offers residents a suburban feel. Our area provides plenty of business opportunities and shopping locations and is rated one of the best places to live in Maryland. The only downside to living in Columbia is that many pests also live here and have no problem getting into your home or business.
To protect your residential or commercial property from a wide variety of common pests, the professionals from Capitol Pest are proud to offer ongoing pest management services. We have over 80 years of experience in the pest control industry, which means you can trust us to deliver excellent results every time. Take your Columbia property back from pests by contacting Capitol Pest today.
Home Pest Control In Columbia, MD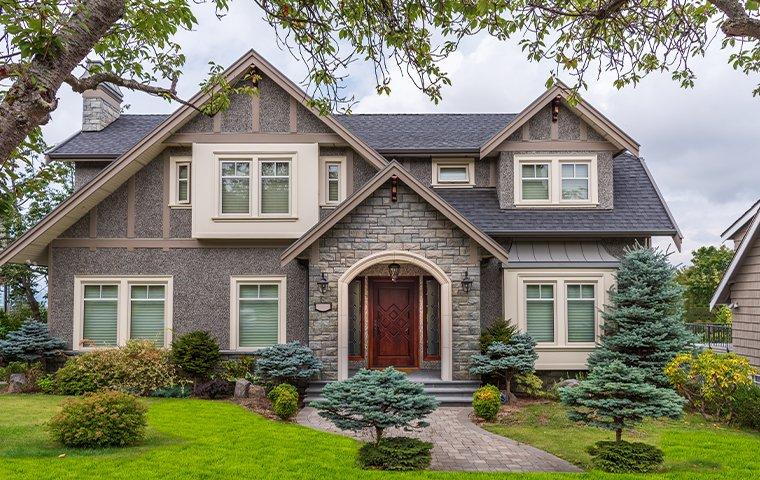 Every homeowner deserves to feel comfortable on their own property. However, when pests such as insects, rodents, and spiders infest your home, they make your Columbia home an uncomfortable place to live.
Whether you want to protect your property from damage or prevent pests from spreading dangerous diseases to your family, the professionals here at Capitol Pest have you covered. By offering customizable treatments and regular services, we ensure your residential property remains free of pests throughout every season.
Because we understand that every homeowner has unique pest control needs, we provide four different pest control service plans: Bronze, Silver, Gold, and Platinum. If you're ready to say goodbye to the area's most common pests, get in touch with the skilled technicians here at Capitol Pest today. We're ready to find the right pest control solution for your Columbia home.
Commercial Pest Control In Columbia, MD
Running a successful business comes with many responsibilities. And when you're busy managing the responsibilities you already have, it's easy to forget the importance of preventative pest control. Unfortunately, many business owners only remember their need for a commercial pest control plan after pests have already gotten into their commercial facility.
At Capitol Pest, we work hard to control all of your commercial pest problems so that you can focus on the needs of your customers. No matter what type of business you own, you can count on us to provide comprehensive solutions you can trust. If you're looking for dependable services and quality care, look no further than Capitol Pest. Give your Columbia business the complete commercial pest protection it needs by reaching out to our experienced pest technicians today.
Professional Cockroach Control Services For Columbia, MD Residents
Cockroaches are one of the most feared household pests. These large, oval insects are capable of spreading dangerous diseases, triggering allergic reactions and asthma attacks, and contaminating your food items. To avoid the problems cockroach infestations cause, turn to the professionals here at Capitol Pest for solutions you can trust. With over eight decades of experience in the pest control industry, we have what it takes to control and prevent all kinds of common pests, including cockroaches.
Every cockroach control treatment begins with a detailed inspection of your property to determine the severity of your infestation and what methods should be used to eradicate it. Our goal is to eliminate your current cockroach problems and prevent new cockroaches from infesting your property in the future. By utilizing effective treatments, we eliminate cockroaches in all stages of development. Say goodbye to the threat of cockroaches when you partner with the skilled pest professionals here at Capitol Pest today.
How To Protect Your Columbia Property From Stinging Insects
Columbia is home to a variety of stinging insects, with some of the most common being bees, wasps, and hornets. All stinging insects have sharp stingers at the end of their abdomens used to paralyze prey or fend off potential threats. Stinging insects can be solitary or social, depending on their species. Although these common pests are beneficial to the ecosystem by pollinating plants, you don't want them nesting around your Columbia home or business.
To avoid attracting wasps, bees, and other stinging insects to your property, keep the following prevention tips in mind:
Eliminate easily accessible sources of food. Keep outdoor eating areas clean, pick up uneaten pet food, and equip your trash cans with tight-fitting lids.
Remove potential nesting areas. Trim overhanging tree branches away from your roofline, fill in any holes in your lawn, and remove fallen trees and stumps from your property.
Get rid of entry points. Replace the weather stripping on your doors and windows, seal gaps in your foundation, and repair loose shingles and roof damage.
Stinging insects are dangerous pests and can cause many problems around your Columbia property. Your best defense against stinging insects and other pests is professional pest management services from Capitol Pest. We'll work with you to find the right solution for all of your pest control needs.