Professional Pest Solutions For Columbia, Maryland Properties
Columbia is a census-designated place in Howard County and offers residents a suburban feel. Our area provides plenty of business opportunities and shopping locations and is rated one of the best places to live in Maryland. The only downside to living in Columbia is that many pests also live here and have no problem getting into your home or business.
To protect your residential or commercial property from a wide variety of common pests, the professionals from Capitol Pest are proud to offer ongoing pest management services. We have over 80 years of experience in the pest control industry, which means you can trust us to deliver excellent results every time. Take your Columbia property back from pests by contacting Capitol Pest today.
Home Pest Control In Columbia, MD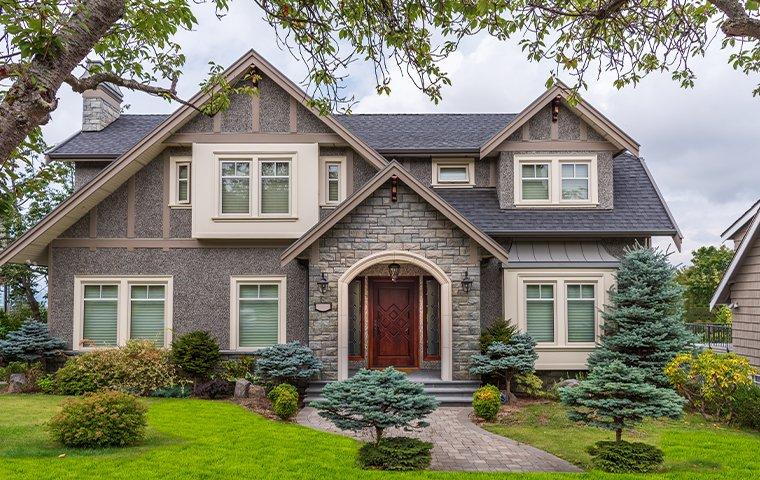 Every homeowner deserves to feel comfortable on their own property. However, when pests such as insects, rodents, and spiders infest your home, they make your Columbia home an uncomfortable place to live.
Whether you want to protect your property from damage or prevent pests from spreading dangerous diseases to your family, the professionals here at Capitol Pest have you covered. By offering customizable treatments and regular services, we ensure your residential property remains free of pests throughout every season.
Because we understand that every homeowner has unique pest control needs, we provide four different pest control service plans: Bronze, Silver, Gold, and Platinum. If you're ready to say goodbye to the area's most common pests, get in touch with the skilled technicians here at Capitol Pest today. We're ready to find the right pest control solution for your Columbia home.
Commercial Pest Control In Columbia, MD
Running a successful business comes with many responsibilities. And when you're busy managing the responsibilities you already have, it's easy to forget the importance of preventative pest control. Unfortunately, many business owners only remember their need for a commercial pest control plan after pests have already gotten into their commercial facility.
At Capitol Pest, we work hard to control all of your commercial pest problems so that you can focus on the needs of your customers. No matter what type of business you own, you can count on us to provide comprehensive solutions you can trust. If you're looking for dependable services and quality care, look no further than Capitol Pest. Give your Columbia business the complete commercial pest protection it needs by reaching out to our experienced pest technicians today.
Professional Cockroach Control Services For Columbia, MD Residents
Cockroaches are one of the most feared household pests. These large, oval insects are capable of spreading dangerous diseases, triggering allergic reactions and asthma attacks, and contaminating your food items. To avoid the problems cockroach infestations cause, turn to the professionals here at Capitol Pest for solutions you can trust. With over eight decades of experience in the pest control industry, we have what it takes to control and prevent all kinds of common pests, including cockroaches.
Every cockroach control treatment begins with a detailed inspection of your property to determine the severity of your infestation and what methods should be used to eradicate it. Our goal is to eliminate your current cockroach problems and prevent new cockroaches from infesting your property in the future. By utilizing effective treatments, we eliminate cockroaches in all stages of development. Say goodbye to the threat of cockroaches when you partner with the skilled pest professionals here at Capitol Pest today.
How To Protect Your Columbia Property From Stinging Insects
Columbia is home to a variety of stinging insects, with some of the most common being bees, wasps, and hornets. All stinging insects have sharp stingers at the end of their abdomens used to paralyze prey or fend off potential threats. Stinging insects can be solitary or social, depending on their species. Although these common pests are beneficial to the ecosystem by pollinating plants, you don't want them nesting around your Columbia home or business.
To avoid attracting wasps, bees, and other stinging insects to your property, keep the following prevention tips in mind:
Eliminate easily accessible sources of food. Keep outdoor eating areas clean, pick up uneaten pet food, and equip your trash cans with tight-fitting lids.
Remove potential nesting areas. Trim overhanging tree branches away from your roofline, fill in any holes in your lawn, and remove fallen trees and stumps from your property.
Get rid of entry points. Replace the weather stripping on your doors and windows, seal gaps in your foundation, and repair loose shingles and roof damage.
Stinging insects are dangerous pests and can cause many problems around your Columbia property. Your best defense against stinging insects and other pests is professional pest management services from Capitol Pest. We'll work with you to find the right solution for all of your pest control needs.
Columbia's Secret To Effective Wildlife Control
One of the benefits of spending time in the great outdoors is the opportunity to spot wildlife in its natural habitat. When wild animals come into our yards, they can pose many problems. Wild animals can spread disease, introduce other pests, and damage property. It's important to do everything that you can to keep wildlife out of your yard. To do so effectively, you need to remove any factors that might attract these animals. This includes:
Install protective fencing around any gardens.

Pick up any fallen fruit from your yard.

Keep outdoor dining spaces free of food debris and trash.

Pick up any uneaten pet food.

Store trash in bins with tight-fitting lids.
If you do find yourself dealing with wildlife infestations anywhere on your property, contact Capitol Pest for assistance. Our wildlife control services are your reliable solution to wildlife infestations in Columbia.
Bed Bug Control: What Columbia Residents Ought To Know
Of all the pests you could have living in your home, few are as difficult to get rid of as bed bugs. Bed bugs are small parasitic pests that feed on the blood of humans while we sleep. As such, they can frequently be found in mattresses and box springs which is from where they get their name. However, if not dealt with promptly, bed bugs will spread throughout a home, making them even harder to remove. As such, you need to know what you can do to lower your odds of dealing with a bed bug infestation.
Do not sit or place your belongings directly on the ground in public areas.

Inspect hotel rooms for signs of bed bugs before using.

Refrain from purchasing secondhand mattresses and box springs.

Thoroughly clean all secondhand furniture, clothing, and appliances before bringing them into your home.
Even with these precautions, you could still end up dealing with a bed bug infestation. If such is the case, contact Capitol Pest and ask about our bed bug control solutions. Give us a call today!
Is DIY Rodent Control Effective In Columbia, MD?
Rodents, mainly mice and rats, are some of the most common home-invading pests in the world. What's worse, when they invade, they bring disease and destruction along with them. Rodents are known to carry a variety of harmful diseases and can inflict costly damage to property. Moreover, rodents are frequent carriers of other pests like mites and fleas which they can introduce into homes. As such, rodent infestations must be dealt with quickly and effectively.
When facing rodent infestations, many people turn to DIY rodent control methods such as the use of traditional mouse and rat traps. Unfortunately, these "solutions" aren't all that effective at addressing entire infestations. Rodents are prolific animals which means their numbers are almost always increasing. While traps may catch a rodent or two, they typically cannot handle the large amounts of rodents present in typical infestations. Unfortunately, anything less than 100% effective only means further exposure to all of the threats that rodents pose.
If you are dealing with a rodent infestation, don't settle for anything less than completely effective. Contact Capitol Pest to learn more about a rodent control solution you can count on. Give us a call today.
Five Easy To Spot Signs Your Columbia Home Has An Ant Problem
Ants are some of the most common pests faced by Columbia homeowners. Not only are they common, but they can be dangerous, too. Ants have been known to spread harmful bacteria. Moreover, some species can inflict painful stings and bites. Also, some species of ants will destroy property. As such, it's important to address ant infestations before too much harm can be caused. To do so, you need to know the common signs of an ant infestation.
Spotting physical ants in your home.
Food containers have holes chewed in them or have ants inside of them.
Finding ant colonies around your property.
Soft rustling noises coming from your walls are a good indication of a carpenter ant infestation.
Ant trails – some species of ants leave pheromone trails to attract other ants.
If you are dealing with an ant infestation in your Columbia home, contact the pest professionals here at Capitol Pest. We offer reliable ant control solutions that you can count on to eliminate any infestation with which you are dealing. Give us a call today to learn more.