Bronze Pest Control Service Plan
Cabin John, in Montgomery County, Maryland, may be less than a single square mile and have only a few thousand residents, but that doesn't make its pest problems any less significant to Capitol Pest! In fact, as a local, family-owned company since 1936, we take pride in being the exterminator that Cabin John residents call for pest control of ants, mice, termites, bed bugs, or other pests.
Being a primarily residential area, one of the top pest control concerns for Cabin John families are bed bugs. Unfortunately, it's not always easy to know if you have bed bugs until they are out of control! Here are a few tips on how to know if you have bed bugs and what to do if you think you do.
Signs of Bed Bugs In Cabin John, MD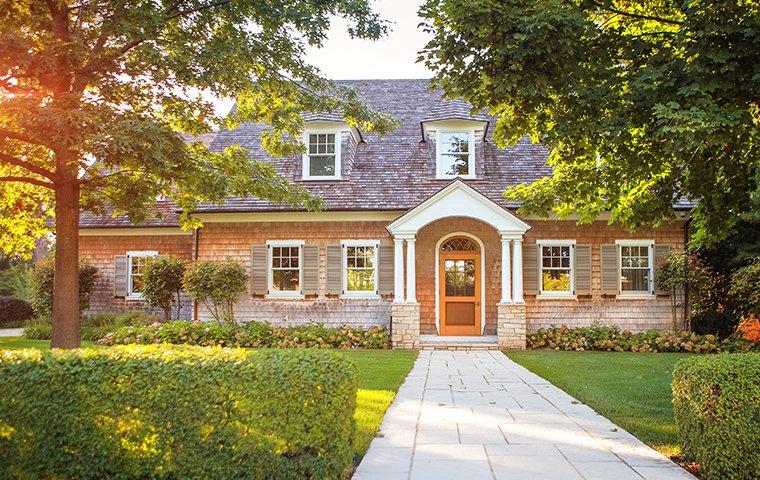 The first sign of bed bugs is usually their bites that look like welts on your skin.

Upon inspection of bedding and mattresses, you are then likely to see blood smears, dark spots caused by insect feces, and possibly, live bugs and cast skins.

Check mattress seams and pillows, as well as carpets and upholstered furniture.
If You Have Bed Bugs in Cabin John:
Act immediately! Seeing just a few bugs could mean there is a significant infestation. Call Capitol Pest as soon as possible.

Keep a sample of the bugs you find. This will help our professional service technicians identify the species, and set an effective plan to eliminate the bed bugs.

Do not try to spray the bugs or areas they are seen. This will cause the bed bugs to disperse to an even larger area!

Bedding and furniture will need to be cleaned and treated, but it is unlikely that you will need to dispose of it.
More Bed Bug Tips for Cabin John Residents:
Check out our Bed Bug Facts and Bed Bug Hiding Spots page

Read about our bed bug-sniffing dog

Get answers to common bed bug questions
For more information contact Capitol Pest.
Get A Free Quote
Complete the form below or call (301) 960-5782 to request your free quote.