Why Year-Round Pest Control Is A Great Idea For Your Maryland Home
2/7/2021
There's nothing quite like living in a place like Maryland where we get to experience all four seasons. From catching rays in the summer to white fluffy snow in the winter, there's something to love about every season. However, one thing that's not so great about every season is the variety of pests that come with each one.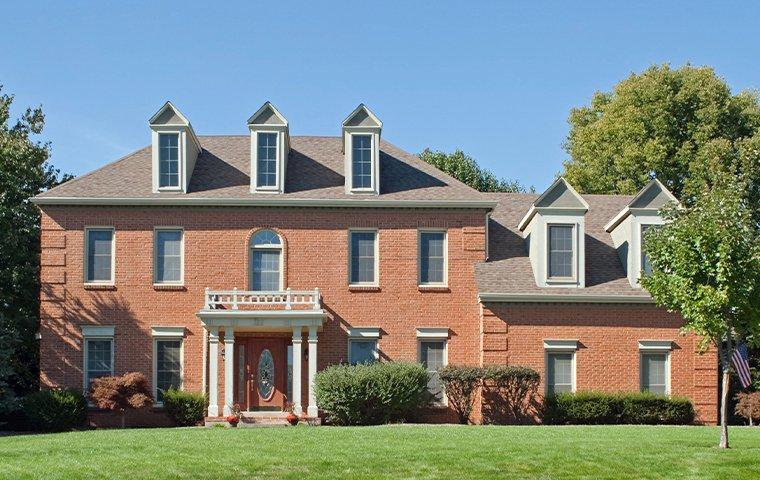 Whether it be the termites swarming in the spring, or the ticks popping up in the summer, these seasons are some of the busiest when it comes to pest infestation. Unfortunately, we can't take fall or winter off either as this is when pests trying to escape the cold make their ways into our homes. Dangerous pests like rodents, and other pests who cannot survive the cold weather, seek refuge in our warm houses, bringing disease and destruction along with them. And while that may be a good deal for them, it's hazardous for us. So, given that we can't take one month off from worrying, you need ongoing pest control support if you want to keep your home and your family safe from pests all year long.
Why Choose Year-Round Pest Control?
Even though pests are a year-round threat, many folks don't think they need year-round pest control. Perhaps they think they'll simply deal with pest infestations as they arise. Or maybe they think they can handle pest control on their own. No matter what the reason may be, they simply feel year-round pest control isn't worth it.
However, if you aren't proactive about pest control, and you wait until issues arise to address them, you could be putting your home and your family at serious risk. Take termites, for instance. Most people don't know they have a termite problem until it's too late and the termites have destroyed a lot of the wood within the home. Additionally, some pests pose threats to our health. If you wait until you have a rat problem to deal with the rats, you could, unfortunately, transmit a harmful disease before the problem has been exterminated.
DIY pest control comes with its own set of pitfalls. Not only can the costs start to add up, but if you don't know what you're doing, it may not be all that effective. Or worse, you could end up hurting yourself, a pet, or a loved one.
Capitol Pest's Ongoing Pest Control Programs
We here at Capitol Pest know pests. We know they threaten homes all year long. That's precisely why we created a variety of ongoing pest control programs. So that you can choose the program that best fits your property's needs. Each program includes quarterly treatments along with free re-services if necessary. Additionally, our basic coverage covers over 37 pests including ants cockroaches, flies, rodents, and many more. Each program begins with an inspection of your property to address any current pest concerns. If there are concerns, those will be treated appropriately. Finally, our quarterly follows up to ensure your home remains pest-free. Trust us, it's better than the alternatives.
Contact Capitol Pest
A lot can happen in a year. Some of them are good; some are bad. Either way, a lot happens that you simply can't predict. Don't let pests be one of those things. Contact Capitol Pest and ask us about our variety of year-round pest treatment plans. After all, ongoing pest control from Capitol Pest is the only way to ensure your home is protected all year long.
Call Capitol Pest today and let us show you why we're the premier name in pest control.