Why Are The Rodents In Maryland So Hard To Get Rid Of?
1/17/2022
In the War of 1812, our flag (designed by Mary Pickersgill) flew over Fort McHenry. That same flag inspired Francis Scott Key to write "The Star-Spangled Banner" when he saw it proudly waving amongst the smoke of a battle in 1814. While the Americans did not wave a white flag that proud day, some Maryland homeowners today are ready to wave a white flag of defeat after battling rodents scurrying about their property.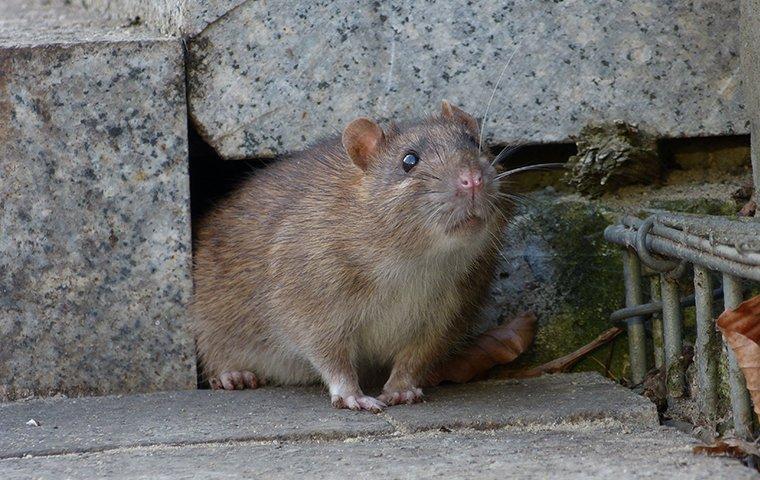 Here's A Quick Way To Identify Rodents In Maryland
Different types of rodents have been living on this planet for thousands of years, and they manage to find their way into about 21 million homes every year. It is hard to get rid of rodents, so it is good to distinguish which species you are fighting.
Three common rodents in Maryland include:
House mouse: These are the most common house rodents. They are relatively small, measuring around 2½ inches to 3¾ inches long (tails add 2¾ inches to 4 inches). Their ears are pretty large for their size, and they have small black eyes and a pointed nose. Grayish fur covers a rounded body.
Roof rat: This rat's body is slender, measuring between 6 to 8 inches long (tails add 7 to 10 inches). Roof rats are typically a brown color with blotches of black interspersed. Their bellies can range from white to gray or black, and they have a pointed nose, big eyes, and big ears.
Norway rat: This rat's body is long and stocky, measuring 7 to 9½ inches. Norway rats have a brown body with black hairs intertwined, and their bellies range from gray to white. They have eyes and ears that are small and have a blunt nose.
Little Known Destructive Behaviors of Maryland Rodents
Because rodent teeth grow continuously, they are always looking for something to gnaw. The bad thing is that they are not picky about where they file down their "pearly whites."
Common rodents can inflict significant property damage when they chew through various items, including the following:
Clothing
Insulation
Drywall
Electrical wires
Plastics
Lead pipes
Wood/woodwork
The Best Information About Health Hazards Maryland Rodents Pose
Health hazards are something that accompanies most (if not all) rodents in the Maryland area. House rodents can even indirectly bring rodent-borne diseases into your home through fleas, ticks, and mites that have been living on rodents. Different types of rodents have been transmitting diseases to humans for centuries, and they still do.
Some diseases carried by common rodents in Maryland include:
House mouse: Leptospirosis, lymphocytic choriomeningitis (LCM), tularemia, and salmonellosis.
Norway rat and roof rat: Leptospirosis, rat-bite fever, tularemia, and salmonellosis.
Not only do they transmit diseases, but they can also make you sick through their feces and urine. Particles from urine and feces can become airborne and trigger allergy symptoms and asthma attacks. Because common rodent droppings can pile up quickly in hidden areas of your home, the interior walls and attic spaces may be making the air quality of your home unbearable.
Who Else Wants The Best Rodent Protection In Maryland?
Sweeping feces and wiping up urine-drenched items can lead to some severe problems for homeowners. The best way to get rid of rodents in your Maryland home is to call in the pest professionals at Capitol Pest. We offer service plans for every need and budget, and we've guaranteed an end to frustration and worry since 1936. Trust our 80+ years of experience in the pest removal world.