What You Can Do To Protect Your Washington D.C. Home From Termites 
3/12/2021
Would you believe that a 3/8 inch bug can cause over five billion dollars' worth of damage every year? If you don't believe us now, you will when they come knocking at your door! Termites are a species of wood eating insect that have found a forever home here in Washington D.C. They are cream or white colored worker pests that work hard to build secretive mud tunnels throughout the home, transporting the wood in your home into the mouths of hungry larvae. While there's no chance of completely avoiding contact with termites, using correct prevention steps may mitigate your exposure to infestations.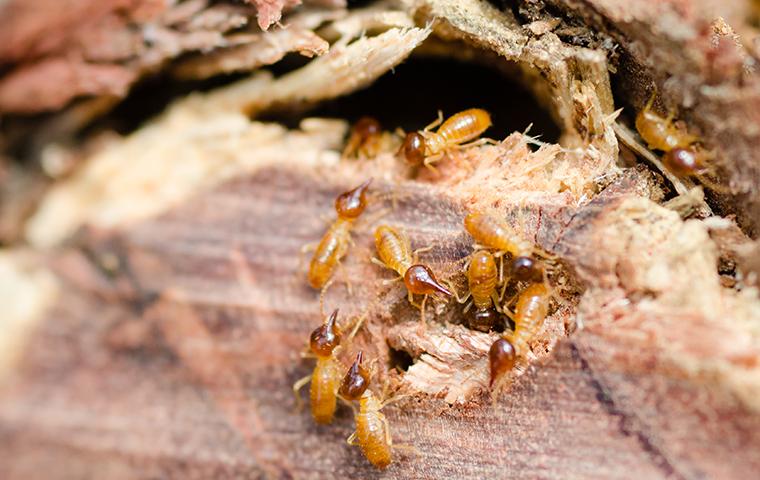 Tips For Termite Prevention: Easy Tricks And Common Advice
There are two things in particular that termites find appealing about human properties: moisture and accessibility. Moisture pockets are generally created in areas of the home that receive poor ventilation, airflow, or light. Bathrooms and garages may be prime offenders of this. In addition, household accessibility is caused by entry points or hairline fractures forming in important areas of the home. Termites are surprisingly small pests, and do not need much space to wriggle from the outside of your home to the interior of your building. Here are some steps you can take today to remove the threat of termite activity from your premises:
Reduce the amount of soil to wood contact found around the home. The most important factors are to remove include landscaping chips and wood mulching. Occlude these areas using a shovel and a rake, and fill in the area with an alternative landscaping material. River rocks, pea gravel, and other stones make an attractive border without attracting termites.

Clear the yard of debris that could be housing termite populations, including leaves, messy firewood piles, and rotten logs.

Address lingering moisture issues both inside and outside the house. Begin by filling gaps, dips, or potholes in the lawn that could be holding water. Next, use dehumidifiers or desiccant bags to pull humidity out of the air. Place these in bathrooms, kitchens, laundry rooms, and other problem spaces.

If you are concerned that termite activity is already evident around your property, put your fears to rest by calling for a free inspection from Capitol Pest now.
Professional Pests Need Professional Assistance – Capitol Pest
The history of the termite may not be that interesting, but it certainly is disturbing. At their most basic level, termites are lean, mean, wood-eating machines. If your home is currently unprotected or dealing with colony activity, it will no longer be necessary to implement prevention techniques, instead, it will be time to prepare for an all-out war.

That's why the best form of termite prevention and control for your Washington D.C. home comes through Capitol Pest, the nation's capital for termite prevention, mitigation, and elimination. We've been removing infestations from homes for over 80 years, and have created safe properties for people in all types of homes, businesses, and industries. No matter how many termites have you under attack, Capitol Pest has got your back!

As we love to say time and time again, we have been "Guaranteeing An End To Frustration And Worry Since 1936." Experience the difference Capitol Pest can make on your household pest infestation by calling, clicking, or visiting with us at your earliest convenience. It will be our pleasure to assist you with the termite prevention process, and to eliminate any wandering colonies that have strayed too far from the outdoors. No home is too far gone for termite prevention steps, and no business is too infested to be saved through additional treatment visits. Call us today at Capitol Pest to get started on the termite plan that's right for you!