What To Know About The Bed Bugs That Infest Washington D.C. Homes?
11/10/2022
No one would argue that bed bug infestations have no place in your home. Thankfully, the knowledgeable professionals at Capitol Pest provide the most advanced and effective pest control in Washington D.C., including proper bed bug removal. Read on to learn more about these insidious insects and how professional pest elimination services can successfully rid your home of them.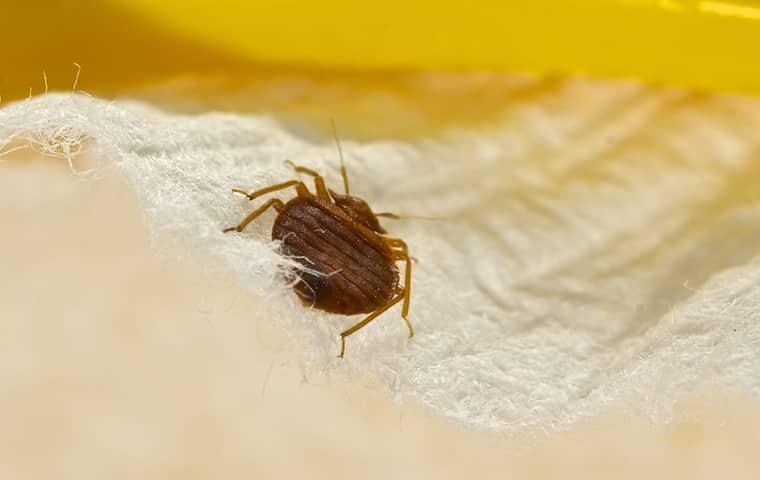 Sealing Holes & Cracks Can Help With Bed Bugs
When you're an insect as flat and as tiny as an apple seed, the world is filled with an infinite number of hiding places. If you're a bed bug, that means the teeniest crack or crevice can make an excellent residence. Therefore, it's important to properly seal any gaps, cracks, holes and tiny spaces that you see. Caulking is the most cost-effective and simple way to pest-proof your home. Contact professional bed bug control in Washington D.C. for further information regarding effective sealing methods, or at the first sign or sighting of these insects in your home.
What Causes Bed Bug Infestations?
Bed bugs in Washington D.C. have an uncanny knack for getting inside of items that people eventually bring into their homes. Unfortunately, this is the main way infestations start and spread. Once inside your house, bed bugs can easily go undetected for several months to even a few years. These insects can travel to different rooms in your home, making an infestation worse and more challenging to eliminate. Take a look at some of the most popular items bed bugs use as a vehicle to invade your home:
Luggage
Furniture
Backpacks
Cardboard boxes
Bags and purses
These crafty insects can also hide within the fabric of clothing, so be careful the next time you stop at that garage sale. Secondhand items may be a good buy, but you could also bring back more than you purchased. The corners and crevices of plush, overstuffed sofas make excellent hiding places for bed bugs to burrow deeply inside. Also, be meticulous when packing for a return trip home from vacation. Hotel rooms have been known to harbor these insects. If you need further assistance, get in touch with the best bed bug pest control near you.
Do I Need To Call An Exterminator For Help With Bed Bugs?
The downside to the rise of the do-it-yourself (DIY) movement is the misconception that any issue, no matter its severity, can be quickly and easily resolved without professional assistance. Of course, plenty of common household mishaps can be remedied through the use of DIY tactics, such as unclogging the drain in your bathroom sink, or removing chewing gum from the carpet. But when it comes to resolving something as serious as a bed bug infestation, it's time to put the DIY aside and contact professionals who understand how to eliminate the problem entirely. No DIY methods compare to the professional bed bug control techniques for your home that experienced exterminators deploy. Therefore, if you suspect bed bug activity in your house, reach out to your local pest control for bed bugs right away.
Professional Bed Bug Removal Services In Washington D.C.
No one should have to endure the stress of a bed bug infestation in their home. More importantly, you shouldn't have to battle it on your own. These insects can cause a massive infestation over time that is difficult to eliminate entirely. For this reason, it's essential to partner with professional bed bug pest control in Washington D.C. to rid your home of these nuisance insects.
The highly skilled and knowledgeable team at Capitol Pest has delivered effective pest management solutions that keep our residents living peaceful, pest free lives. With over 80 years of experience in the field, we pride ourselves on providing superior customer service that meets your specific needs. We tailor-make our service plans around your lifestyle and desired outcome, and we always aim to exceed your expectations. Contact us today to request your complimentary estimate.