Sure Signs Your Maryland Property May Have A Termite Problem
11/12/2020
Termites are some of the trickiest pests to have to contend with. Not only do they cause a tremendous amount of damage by chewing through structural woods, but they are also almost impossible to detect before that damage is apparent and costly. Here's what you need to know to stay protected from a termite infestation.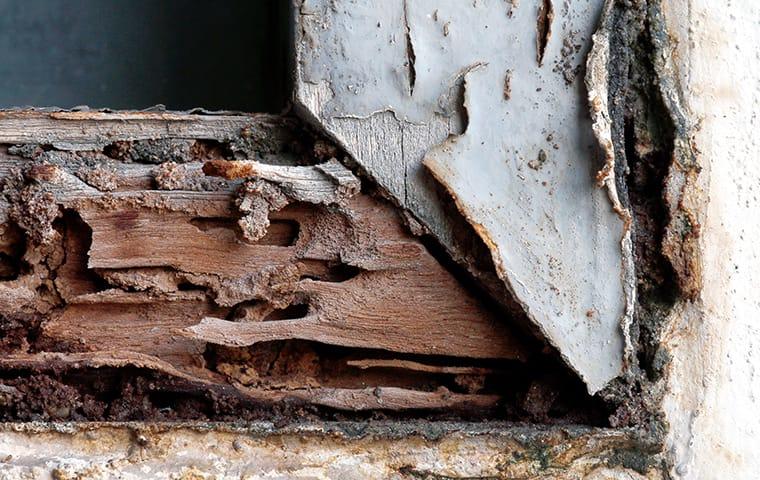 The Damage Caused By Termites
Millions of dollars are lost to termite damage every year, which affects homeowners and businesses alike. The ant-like insects form underground colonies that create a network of tunnels. While they carve through the soil, termites eat wood, which can pose some real problems when the wood that they damage is holding up a structure. The signs of termite damage are almost never apparent, however, until they've been chewing away for weeks. That is what makes them such notoriously harmful pests, people don't even know that they have termites unless they happen to be knocking down walls for renovations or are making repairs. Call the professionals at Capitol Pest for a home inspection!
Signs Of Termite Activity
The only way to stop termites from doing a lot of damage is to notice and eliminate them early. That's easier said than done, though, since the first signs of termite activity are usually direct evidence of some serious structural damage and there are some things to be on the lookout for:
Bulging wood: As termites alter wood by chewing through it, the surface buckles and warps. This can lead to bulging segments of wall paneling or floorboards.
Windows & doors: The same goes for window and door frames, which can begin to fit too tightly or too loosely as the surrounding walls warp.
Clicking: This one's nearly impossible to detect but some people have heard the faint clicking sound of termites knocking their heads against the walls, an alert signal for the rest of the colony.
Termite Prevention For Your Property
Since they're nearly impossible to detect, the best way to protect from termites is to make your property less attractive to them, preventing them from invading in the first place. You can make an effort to get ahead of an infestation by utilizing the following steps:
Check Soil Contact: Since termites make their homes in the dirt, any contact between soil and your home or business can provide termites with an avenue inside the walls. Soil contact in and of itself can be tough to avoid unless you somehow dig a pit or moat around your whole property.
Sealing Cracks: Soil contact with a crack or hole in the foundation or wall, however, is a sure access point for termites to crawl through so seal all openings.
Review Landscaping: While you're checking for soil bed distance, you should also pay attention to any encroaching vegetation, especially trees, that are too close to a structure. Wooden limbs and branches that run right up to wooden walls and window frames act as an easy path for termites.
Maintain Moisture Control: Dampwood termites are specifically attracted to moist wood, meaning areas of pooling water or condensation can encourage an infestation. Keep up on plumbing maintenance and be sure you've got good ventilation in problem areas like crawlspaces and attics.
Professional Protection Is Proven
The last thing you want is to spot a drooping segment of the wall and realize, too late, that termites have been toiling away on your structure. Rather than have to pay the high costs of repairing their damage, pay the reasonable costs of proven professional solutions. At Capitol Pest, our trained experts know all the places to check for termites and the things that attract them. If our inspections reveal a problem, you can trust us to thoroughly address it and take steps to keep it from ever returning. For proper protection from termites and the damage they cause, contact Capitol Pest today!