Should I Invest In Disinfection Services For My Washington, D.C., Space?
10/10/2022
Washington, D.C., is a bustling city with people coming and going all the time. Unfortunately, not all business owners or commercial property managers realize the importance of professional disinfection services until it's too late. For more than 85 years, Capitol Pest has built our reputation on providing the highest quality of pest solutions in the area. Now, we're proud to offer our professional disinfection services in Washington, D.C. Read on to learn why it's so important to disinfect communal spaces here, the dangers unsanitized spaces can pose in a commercial building, and the pros and cons of sanitation services in Washington D.C.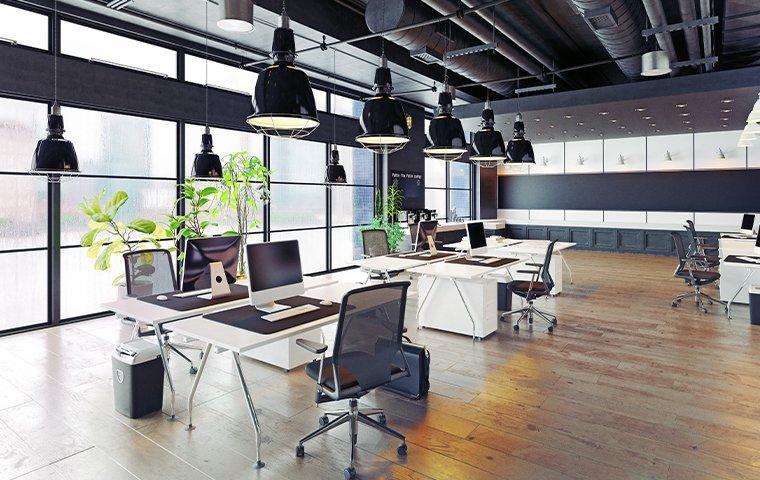 Why Is It Important To Disinfect Communal Spaces?
Just about everyone understands the importance of hand-washing and sanitizing surfaces to prevent the spread of germs and reduce the risk of illness. However, not everyone takes the time to do this consistently, especially in high-traffic areas like communal spaces. When these surfaces are left uncleaned, they can become breeding grounds for bacteria and viruses such as the flu, common cold, and COVID-19.
In communal spaces such as office buildings, apartment buildings, schools, churches, grocery stores, and restaurants, it becomes even more important to disinfect surfaces regularly. This is because there are so many people coming into contact with these surfaces on a daily basis. Just think about how many times you've touched a doorknob, light switch, or countertop in a public space. If these surfaces aren't cleaned and disinfected regularly, it's only a matter of time before someone gets sick.
The Dangers Of Unsanitized Spaces
While most of us will go out of our way to avoid a person who's coughing or sneezing, we don't often think about the germs and pathogens that might be lurking in an unsanitized space. We're talking door handles, light switches, phones, keyboards — anything and everything that communal spaces in a Washington D.C. commercial building are made up of.
These objects can easily become breeding grounds for bacteria and viruses. This is especially dangerous in a place like Washington, D.C., where there are so many people close to one another on a daily basis. In fact, transmission through contaminated surfaces has been well established as a significant way that diseases are spread. One sick person can quickly spread their illness to dozens of others this way, unless, of course, those communal spaces have been properly disinfected.
The Pros And Cons Of Regular Sanitation Services
While it's true that you or your custodial staff can clean and disinfect your space, there are marked benefits to investing in professional disinfection services in Washington D.C. like those offered by Capitol Pest, such as:
Trained and experienced professionals who know how to properly clean and disinfect a space.
The use of high-quality, EPA-approved products and equipment that are not available to the general public.
A reduction in the spread of illness, which can lead to increased productivity and fewer absences.
Time saved that can be used for other tasks or projects.
On the downside, professional disinfection services can be a cost that hasn't been factored into your company's budget.
As a local, family-owned and operated company, Capitol Pest understands the financial pressures that businesses in Washington D.C. have been under. That's why we've taken steps to offer highly competitive pricing without sacrificing quality or service. Contact us today to learn more.
COVID-19 Cleaning Services For Commercial Spaces With Capitol Pest
If you're looking for a professional disinfection service for your Washington, D.C., space, Capitol Pest is here to help. We put the same level of care and attention into our COVID-19 cleaning services that we do with all of our other commercial solutions. Our team of experienced professionals will work diligently to clean and sanitize your space, using our carefully selected EPA list of products and techniques.
We understand the importance of keeping your employees, customers, and visitors safe, and we're committed to helping you do just that. Contact us today to learn more about our commercial and residential services in Washington D.C. we offer, or to receive a free quote for our services.