Protecting D.C. Pets From Fleas All Year
1/17/2020
We understand that pets are like part of the family. Whether you're a cat owner or a dog lover, your pets deserve to be loved and protected. Part of that means protecting your D.C. pets from fleas. Not only do fleas bother animals, but they can also harm humans. They may seem like a summer pest, but they can appear any time of year.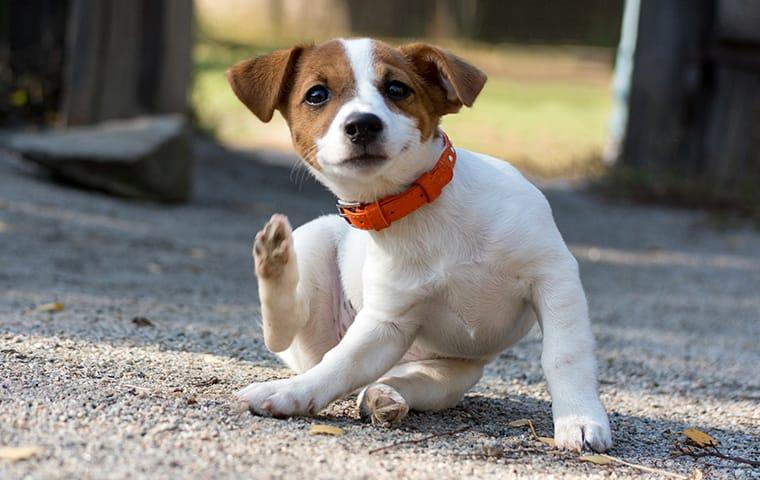 Flea Activity In The Winter
There's a common misconception that fleas die off in the winter. Though they might die in extreme cold, there's no guarantee that you won't have to deal with fleas this month. They can survive from the warmth of their host. Plus, if they're already inside your house, your climate control will keep them protected and alive. They will feed on blood from animals or humans. They might hide in your pet's bedding, or in furniture, or even in clothing, pillows, or blankets.
The Problem With A Flea Infestation
Fleas are primarily a nuisance pest. If you've ever had a run-in with fleas, you know that their bites can be incredibly itchy and uncomfortable. These bites can last for days, and some people might have an allergic reaction to the flea bites. They're often hard red bumps anywhere you have exposed skin.

Fleas are also hard to get rid of. They can live on pets but can also survive some time in bedding or furniture or clothing. Do-it-yourself sprays and treatments may get fleas off your pet, but if you don't also get fleas out of the rest of your house, you could be wasting your time.

Fleas have been known to carry bacteria and disease that can be harmful to both humans and animals. Fleas have been linked to the spread of typhus, tularemia, and even the plague. It's never a good idea to let them continue biting your pets or your family.
Keeping Your Home Flea-Free All Year
The best way to keep your family safe from fleas is to invest in year-round prevention. This requires some collaboration with a professional pest control company, such as Capitol Pest, and your veterinarian. Your veterinarian can work with you to find the best flea treatment for your pets, whether that be pills, collars, or drops. There are different products for different pets, and your pet may have reactions to the harsh chemicals in some products. A good vet can help you find a product that works for you.

Once you've made sure your pet is flea-free, it's time to keep them that way. This will require a visit from Capitol Pest. We can inspect your home for fleas and find out if you have an infestation. We'll clear your home of fleas, safely and effectively. Once we've made sure there are no fleas in your home or on your pet, we can work with you to create long-term solutions for flea prevention so you can rest assured that your family is flea free. Reach out to Capitol Pest today for prompt assistance.