Pest Prevention For Healthcare Facilities In The Greater Washington D.C. Area
2/28/2020
We have many healthcare facilities in the Washington area, from large hospitals to small medical offices. We also have dental offices, nursing homes, assisted living facilities, clinics, and more. When pests get into these facilities, they can impact the health of patients – but this isn't the only way pest problems can have an impact. The appearance of pests can impact the satisfaction of patients. A visitor or resident of a healthcare facility is far less tolerant of a pest sighting than a customer in a retail store, or even a restaurant. There is a perception that a healthcare facility should have the highest level of sanitation and cleanliness, and all it takes is one cockroach or a few flies to damage the reputation of a healthcare facility. This is why an effective commercial pest management program is so important.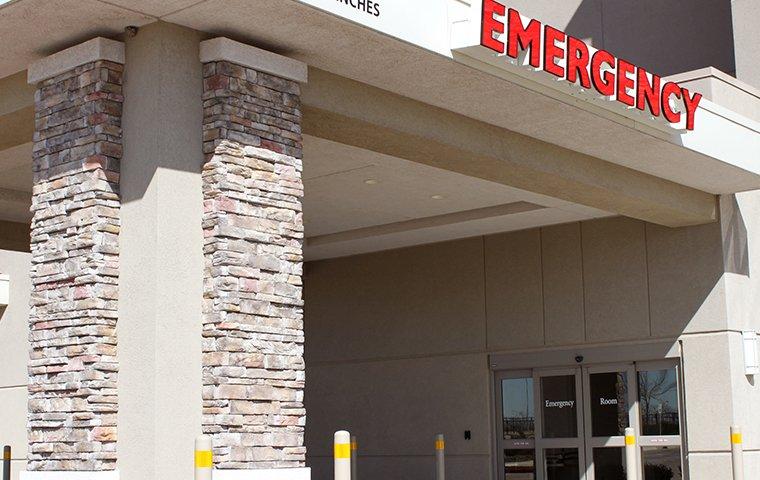 At Capitol Pest, we understand the challenges healthcare facilities face when it comes to addressing pest concerns, and the experts on our staff, which include two P.H.D. level entomologists, a zoologist, and a biochemist, have developed strategies to meet the specific needs of this industry. These strategies focus on prevention first, and prevention begins on the outside of your facility.
Exterior Management
Before cockroaches, mice, rats, ants, and other pests get in, they explore the exterior of your facility. This is the best location to address problems before they begin. We work to establish a barrier that repels and reduces pest activity. This can be done in a number of ways. Our service team will perform routine treatments of EPA approved products to the exterior of your facility at appropriate times and in appropriate amounts, according to the guidelines of Integrated Pest Management, which puts an emphasis on ecofriendly pest control solutions.
We will deploy and manage tamper-resistant traps to capture and remove rodents before they can spread harmful organisms inside your facility, and we will help to modify conditions that promote pest activity around the perimeter. Most of all, we'll work with your groundskeepers or maintenance personnel to make sure they are informed of pest pressures and proper procedures to prevent infestations. It is a team effort.
Interior Management
Careful inspections, detailed documentation, exclusion applications, and a deployment of state-of-the-art pest control products are just some of the ways we keep pests out of your facility. If pests hitch a ride in (like bed bugs or cockroaches) we are available to address them quickly and discreetly.
Our Team
We hire problem solvers and train them in the most advanced and trusted commercial pest control methods currently known. We support our team with fast access to experienced and educated experts who step into the field as needed. And we are proud of the award-winning service we provide our customers. But you don't have to trust our word that we'll give you the highest level of pest control service you've ever had. We back our service with a 90-day money back guarantee. This isn't a flashy promise with lots of fine lines at the bottom. If you are not convinced that our commercial pest control service is the best you've ever had, we will cancel your agreement and completely refund all money paid for the service.
Bottom Line
When pests get into your healthcare facility, they can harm your patients and damage your reputation. Get protected. Reach out to Capitol Pest today and request a free inspection and consultation. We are standing by to give you the support you need to address the complicated challenge D.C. area pests can present to your business.