Mosquito Tips For Maryland Residents That Are Too Good To Ignore
9/30/2022
Imagine if there were no mosquitoes. It would mean no mosquito bites to spoil your outdoor festivities. But unfortunately, we live in a world where we must coexist with these annoying biting insects.
The good news is that your experienced pest control in Maryland can help you achieve your desire to live in a place without mosquitoes. Our professionals at Capitol Pest provide effective mosquito control to make your outdoor gatherings comfortable.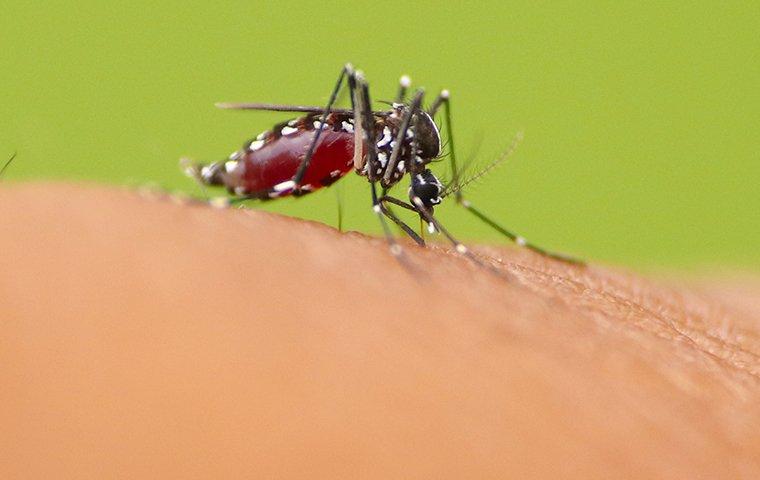 The Dangerous Diseases Mosquitoes Can Carry
Despite their tiny size, mosquitoes have the potential to transmit serious diseases. They are responsible for a few notable past outbreaks in the United States. Although your chances of contracting a serious virus by a mosquito are low, it's still always best to err on the side of caution. Some of those diseases include:
Encephalitis
Dengue fever
Chikungunya
Zika virus
West Nile virus
Yellow fever
Mosquitoes in Maryland are more than just an annoyance. They can transmit diseases, which could result in severe allergic reactions. Therefore, staying proactive and taking appropriate precautions will help keep you safe.
I Can't Tell If This Is A Mosquito Bite
With over 110 species of biting insects, you've probably encountered a few of them in your lifetime. And It's easy to see why most people would think a bite is just a bite. But if you pay close attention to the puncture wound and the reaction that follows, you can assess what type of bug bit you. Check out these four common symptoms that most people experience when bitten by a mosquito:
Tiny blisters instead of hard, rigid bumps
Dark, bruise-like spots
A puffed-up reddish or white bump appears shortly after the bite
An itchy, hard, brownish-red bump, or multiple bumps, that occur within a few days of being bitten
Those with severe allergic reactions may experience swollen lymph nodes, hives, worsening redness, and swelling, or a low-grade fever. Please seek immediate medical attention if your symptoms do not get better. Get in contact with your local pest control if you encounter numerous mosquitoes on your Maryland property.
Don't Ignore These Helpful Mosquito Control Tips
The summer months are the best time to put your mosquito-repelling tactics to good use. With so many outdoor activities, you always have ample opportunity to try different methods to see what gives you the best results. It becomes tiring to constantly swipe at or swat away biting insects while trying to enjoy yourself. So, check out the following list of helpful tips to keep mosquitoes away from you while outside:
Wear light-colored clothing to make you less visible to insects.
Mist yourself with a repellent spray that contains DEET.
Avoid areas where stagnant water is present.
Limit or avoid your time outdoors when mosquito activity is high.
You can also wear clothing that offers more coverage for your skin, including long pants, long-sleeved shirts, and closed-toe shoes. To reduce the occurrence of mosquitoes around your home, consider planting specialty aromatic herbs that repulse insects with their smell. Lemongrass and citronella make great options.
Guide To Buying Professional Mosquito Control
If you want to keep mosquitoes away, partnering with a reputable exterminating company is the best route to ensure maximum results.
At Capitol Pest, we've been eliminating mosquitoes in Maryland for decades. We employ real scientists that understand the nature and behavior of any pest you may encounter. Our longevity and proven track record of success demonstrate why our residents have made us their number one choice. We dispense the best pesticide for mosquitoes to deter them from your property. Let our knowledgeable staff assist you today. Contact us to get started with your customized treatment plan.