Maryland's Ultimate Fall Pest Prevention Guide
9/11/2020
People mistakenly think that, because common pests are most noticeable during warm months, we only really have to worry about prevention during these times of the year. The truth is that pest control is a year-round concern and knowing the proper steps you can take to keep up on prevention is something you should always keep in mind.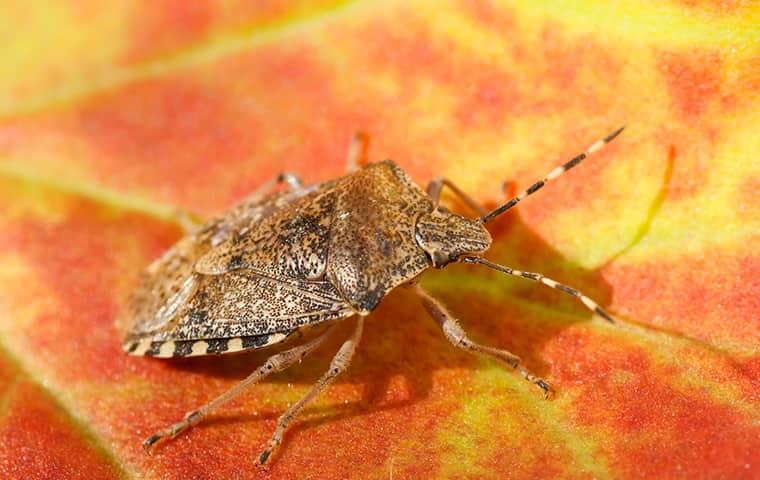 Fall Is No Time To Let Your Guard Down
The vast majority of pest infestations begin outside and then move indoors. For many pests, the reasons for this are the same: food, water, and shelter. It's that last one, shelter, that makes pests seek refuge indoors as the weather outside cools. That's why fall is no time to get complacent when it comes to pest control. Here are just some of the pests that can become bigger problems as the summer ends:
Rodents: Warm-blooded mammals need warmth and shelter to survive, so vermin like mice and rats will be driven indoors when the chill of fall and winter sets in. If they successfully nest, their populations can even outlast the cold months.

Insects: Stink bugs, flies, and cockroaches... Creepy crawlers and buzzing flyers hide inside as the weather gets inhospitable.

Spiders: As other bugs head indoors to escape the elements, so do the larger pests that hunt them. Spider populations are often a sign of a larger pest problem.
Problems With Fall Infestations
As pests hunker down indoors, they focus on foraging for food and building nesting areas where they can outlast the winter. That means that a small pest problem can become an entrenched infestation, especially if you don't know what to look for or if you've fallen behind on proper prevention steps. The other thing to bear in mind is that spring and summer are often the best times to tackle professional lawn treatments and have proper inspections that determine your level of risk for fall infestations. Simply put, you need to be taking steps throughout the year, especially ahead of fall and winter outbreaks.
Fall Pest Prevention Tips
To avoid the pervasive pest problems of winter, be up on control measures in the fall. Here are just some of the smart steps to take:
Crack sealing: Small pests like bugs can squeeze through the tiniest hole in a structure's exterior. Frequently inspecting the walls and foundations for faults and making repairs where necessary will reduce potential access points.

Windows & doors: Speaking of access points, faulty window screens, or spacious thresholds can provide places for pests to get in. Repair tears in screens and installs door sweeps and weather stripping to make these areas less vulnerable.

Deep cleaning: Not only do you need to focus on the hard-to-reach areas of your property (beneath heavy appliances or in crawl spaces) you also should focus on removing clutter in general. The fewer places pests have to hide, the better.

Professional inspections: Why put it all on yourself to find the numerous ways that pests can make it inside? Turn instead to the pros who offer years of experience and friendly assistance.
The Best Prevention Comes From The Pros
Taking the steps outlined in this blog will certainly leave you in a good spot for pest prevention, but only professional treatments and solutions can give you complete peace of mind. At Capitol Pest, we offer year-round service that guarantees pests will be driven out and stay out. Even if you just want to speak with one of our experts, for more advice or to schedule a free inspection of your property, we are happy and eager to help.
Don't get complacent when it comes to protecting your property from pests, contact Capitol Pest for total control.