Keeping Your Washington D.C. Home Ant Free
3/4/2022
Keeping your Washington D.C. home ant-free can seem like a struggle to undertake. Fortunately, our article provides you with essential, effective ant control tips and recommends the best ant pest control near you so you can learn how to get rid of ants for good.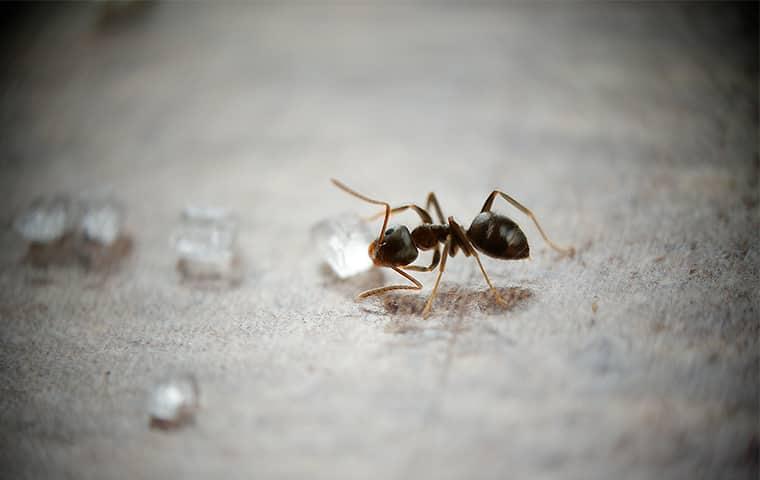 The Types Of Ants That Invade Washington D.C. Homes
In Washington D.C., several different types of ants may invade your home. These ants can become a significant problem if infestations are left to grow out of control. Make sure to invest in the proper ant control solutions to deter this pest for good.
Acrobat ants
Carpenter ants
Little black ants
Fire ants
The Problems Ants Can Cause In Your Washington D.C. Home
While many people recognize ants as a major nuisance and hate to see them around their homes, not many people understand how many significant problems this pest can cause. Ant control in Washington D.C. is essential in protecting your property from any ant infestation.
All ants have the potential to contaminate food storage areas, resulting in food waste and the potential for illness. Individuals may suffer ant bites around their homes. Fire ants are primarily known for their aggressive nature and painful bites. Carpenter ants are notable for their ability to infiltrate your home and tunnel through the internal wooden structures; this can create significant damage over time and result in expensive repairs.
Additionally, acrobat ants are known for stripping electrical wires or phone lines and causing shorts. These things can also be quite annoying to deal with and expensive to repair.

Easy And Effective Ant Prevention Tips For Washington D.C. Homes
If you want to know how to get rid of ants in Washington D.C., you can follow the below prevention tips. These tactics make for effective ant control and are excellent ant control solutions when you are waiting on ant pest control near you to help eliminate any ongoing infestation:
Store all leftover food properly and seal up any food waste and trash tightly. Dispose of all trash promptly and make sure to clean up any food and drink spills as they happen, as this will stop ants from being drawn into your home.
Ensure that potential ant entry points around your home are entirely sealed up. This includes the gaps and cracks around your home's foundation, windows, and doors. Invest in sturdy window and door screens and consider using door sweeps to pest-proof your home.
Outside yard debris should be removed and any grass trimmed low. This will reduce outdoor hiding spots for ants.
Keep your home decluttered, clean often, and address any moisture issues that may be found on your property. Ants are drawn to cluttered places for hiding and easy access to water sources.
Safe And Effective Ant Control For Washington D.C. Homes
If you're looking for the best ant control in Washington D.C., you should look no further than Capitol Pest. The professionals at Capitol Pest are highly trained for ant control in your house and around your property and will be sure to provide you with a thorough inspection of your home. The specialists will then carefully tailor a treatment plan to your needs to ensure that your ant infestation is eradicated and your property fully protected.
Contact Capitol Pest today for more ant control advice or assistance.