Inspecting Your Decorations For Pests Before Decking Your Maryland Halls
12/9/2020
Christmastime is here in Maryland, and you know what that means! From holiday breaks and family feasts to snow, presents, and Christmas cheer, Maryland is getting ready for the best time of the year. Although you might be taking a holiday, the pests in Maryland won't be – and they might use Christmas to get indoors. Specifically, pests can hitchhike their way into your Maryland property on Christmas decorations. Check twice before decorating for the holidays. Let's discuss the pests you could see this Christmas.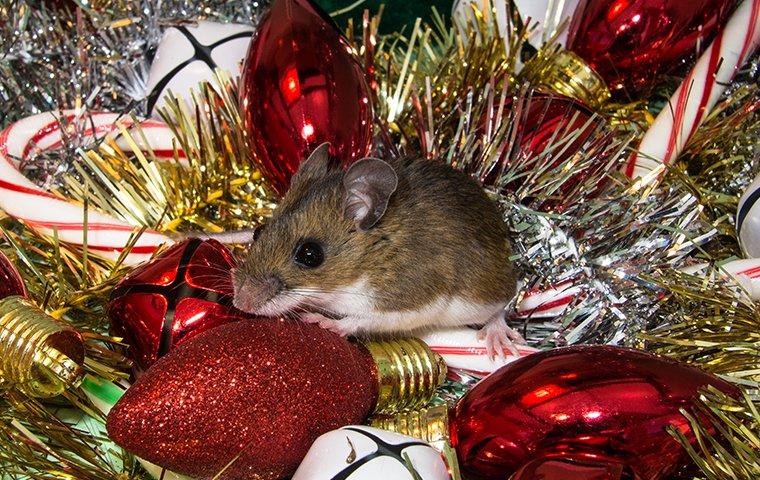 Christmastime Pests In Maryland
Pests use Christmastime to their advantage, camping out in holiday boxes and hitching a ride home through Christmas sales. The following pests are notoriously common during Christmas in Maryland:
Ants. These pests make perfect use of your boxes in storage, either using the cardboard for food and nests or simply finding protection inside of them.

Rodents. Mice and rats also feed upon and hide in your storage boxes. More commonly, they use cardboard to make nests nearby.

Cockroaches. These bugs love to hide in cardboard boxes as they provide the coolness, shelter, and clutter that roaches enjoy.

Bed bugs. Bed bugs are known hitchhikers, often getting into houses through used furniture and delivery boxes, both of which increase after Black Friday.

Silverfish. These odd-looking pests are harmless but annoying, and they can get inside through cardboard boxes and used goods.
All of these pests are uncomfortable to deal with, especially around Christmastime. Most of these pests can carry dangerous diseases and cause home damage. And if one of these pests pops up around the family, it could cause a serious fright around a jolly time. If you haven't put your Christmas decorations up, you probably will soon. Since all of these pests can end up in storage, it's important for you to know how to handle a potential pest problem.
Dealing With Pests Around Christmastime
Even if your house is sealed properly, pests might make their way inside your decoration boxes. Make no mistake, every home should take the following precautions with their Christmas decorations. For starters, always unpack your decorations with gloves. If you do have an infestation, you don't want to come into contact with pests or the pathogens they leave behind.

When you bring your boxes down, bring them outside first. This allows you to examine your decorations with more light, and it also gives pests an opportunity to exit the containers. Then, as you bring your decorations out, examine them thoroughly for the signs of a pest problem. If you see bite marks, scratches, or other signs of wear on your decorations, you may have pests lurking nearby.

If you currently store your decorations in cardboard boxes, consider switching to plastic bins. This will reduce the likelihood of pests moving indoors and damaging your decorations, ensuring a jolly, pest-free Christmas. Finally, if you see the signs of pests in your Christmas storage, drop what you're doing and contact the pest professionals at Capitol Pest. We'll treat your decorations without damaging them, and we'll clear out your house of any pests before the guests arrive.