Getting Ready For The Return Of Wasps To The D.C. Area 
3/26/2021
There's a lot more to these stinging insects than meets the eye, and no, it's not just their stingers! The stinging insect family contains quite a lot of variety, including the not-so-friendly backyard wasp. The wasp family includes all sorts of stinging creatures, such as hornets, yellow jackets, and more. They may not look like much, but a single sting from one of these creatures can pack a serious punch. Wasps are unwelcome and potentially dangerous in D.C. yards. Not only do they inflict stings that are painful and difficult to heal, but their effects may be medically dangerous as well. It is important to start mitigating wasp activity early in the spring, before pests have had a chance to settle down for the year.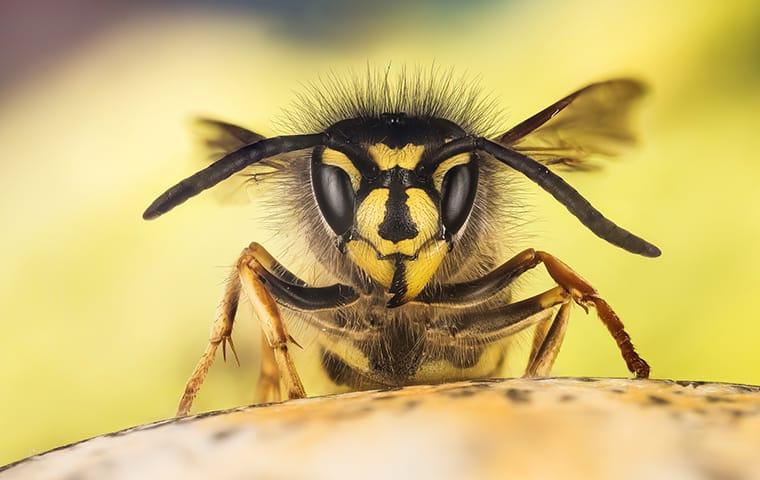 Landscaping Tips That Deter D.C. Wasp Activity
Wasp infestations will always begin in the lawn. No matter how perfect your grass is or how flawless your pruning may be, stinging insects may still be attracted by underlying factors present in the yard. Here are a few of the most common:
Food volume (compost piles, fruit bushes, gardens)

Water volume (puddles, fountains, bird baths)

Shelter (unkempt eaves, large trees, shady areas)
To remediate or mitigate the effects of these outdoor safety impediments, follow these helpful tips:
Remove all fallen or rotten fruit from the bases of orchard trees. Avoid planting figs, wildflower beds, and other sweetly scented plants. Ensure that you are not over-planting any varieties that are known for pollen production.

Clean and restore hummingbird feeders with new nectar every week. Allowing sweet substances to sit for too long may attract wasps and other stinging insects.

Fill holes in the ground with topsoil, gravel, and other landscaping fillers.

Store all food items in properly sealed containers, especially when outside.

Keep trash and food refuse locked in airtight bins both inside and outside the house.

Turn compost piles often, taking care to keep non-compostable out of the pile (such as meats, fats, and oils).
Wasp mitigation is not an exact science. The prevent steps you take today can certainly help, but they may not disseminate an entire infestation. For more tips and tricks, call Capitol Pest for an inspection today.
Target Safe Removal With Capitol Pest!
Allowing wasps to take up residence in your lawn is a disservice for all parties involved. Not only are wasps capable of hurting you and your family, but the pests themselves are entering a path of danger that will certainly not end well. Over the counter sprays and do it yourself (DIY) nest removers are available at any store, but experts warn this form of wasp control is much too dangerous to attempt alone. If you are concerned that an active wasp nest is present around your property, contact the professional wasp controllers at Capitol Pest right away.
At the Washington, D.C. branch of Capitol Pest, we mean business against wasps, hornets, and all other kinds of stinging insects. We pack a punch with every visit, offering four unique pest protection plans for your home and lawn. All treatment visits are 100% customizable, and are easily adapted to fit your current pest needs. Enjoy same day services, fast-acting treatments, and a slew of treatment options by calling our team right away.
For wasp prevention, treatment, and safe nest removal, contact the Capitol Pest crew at your earliest convenience. Speak with our on-staff zoologist, biochemist, and PhD entomologist to discuss your wasp woes and the options for getting them under control. With Capitol Pest, your needs are our greatest drive. Book an appointment today!