Ew! Why Are There So Many Roaches Inside My Washington, D.C. Home?
9/16/2022
Cockroaches continue to clench the number one spot at the top of every homeowner's most-hated insect list, and for a good reason. These insects are incredibly filthy and carry many pathogens and diseases that can cause illness, making it essential to get rid of them as quickly as possible.
Capitol Pest has been obliterating cockroaches for decades using the most effective pest control in Washington, D.C. Our professionals possess the level of expertise it takes to successfully eradicate roaches for the residents in our community, allowing them to reclaim their sanity and safety. Read further to learn about these insects and how partnering with a qualified exterminating company is the right way to end your infestation.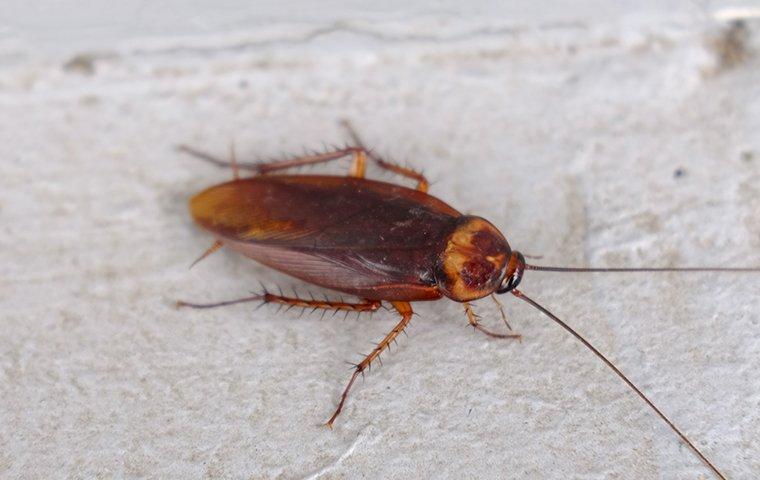 Treating A Roach Infestation
Sadly, you have a cockroach infestation. The question is, what do you do now? Before panicking, remember that you have more control than you think. The best approach is to contact a reputable pest control company to conduct a thorough inspection and develop a treatment plan. But there are actions you can take in the meantime that can at least eliminate the insects you see. You can use these items to eradicate roaches:
Borax or boric acid
Diatomaceous earth
Baking soda
Essential oils
Over-the-counter insecticide
Remember that a professional pest control company is more prepared to eradicate all types of cockroaches in your home with lasting results.
How Hard Is It To Get Rid Of Roaches
Trying to get rid of cockroaches inside your home can be a challenging feat. They move at the speed of light, scrambling across your kitchen counters and bathroom floors before disappearing into cracks and crevices you never knew existed. Worst of all, they typically nest in hidden, inaccessible areas. So, what's a homeowner to do? Get in contact with your local cockroach pest control in Washington, D.C. They can pinpoint the source of the infestation, eliminating the insects you see and the ones you don't.
Where Are Roaches Hiding Inside Your Home
Roaches are the sneakiest of all insects. Not only are they fast sprinters, but they're even better at hiding. And unfortunately, most homes offer a limitless supply of optimal hiding places for cockroaches to rest and relax, as well as plenty of food and beverages. The most frustrating part is that many areas within your home where cockroaches love to live are difficult for homeowners to access. Some of those places include:
Under floor drains
Behind refrigerators and stoves
Underneath sinks
Inside major appliances
It's essential to pay close attention to warning signs that roaches are living in your homes, such as seeing grease marks or stains on walls or across floors, shed skin near baseboards or on counters, and smelling an unexplainable musty odor from a hidden location.
Professional Cockroach Control For Washington, D.C. Homes
Spotting cockroaches in your home can be pretty frightening. And although tackling the issue yourself sounds like a good idea, you could inadvertently make the problem worse. That's why reaching out to a professional exterminating company is the best way to kill cockroaches inside your house.
At Capitol Pest, our highly skilled technicians know how to keep cockroaches away using the most advanced cockroach treatments. We develop treatment plans and a management strategy that suits your specific needs and desired outcome. With over 80 years in the pest control industry, we understand the significance of maintaining an insect-free environment and its impact on your quality of life. Get in touch with us today to schedule a free inspection.