All The Ways Bed Bugs Spread About The D.C. Area
11/8/2019
Thinking about bugs is not pleasant. Though they aren't known to carry diseases, their bites are uncomfortable and sometimes painful and they can be almost impossible to get rid of. If you have a bed bug problem, you'll wake up itchy every morning. If you don't get rid of them soon, the misery can be unbearable. Before you get to this point, take some time to read these bed bug questions and answers, and learn how to watch out for bed bugs so you can protect yourself and your family in all situations.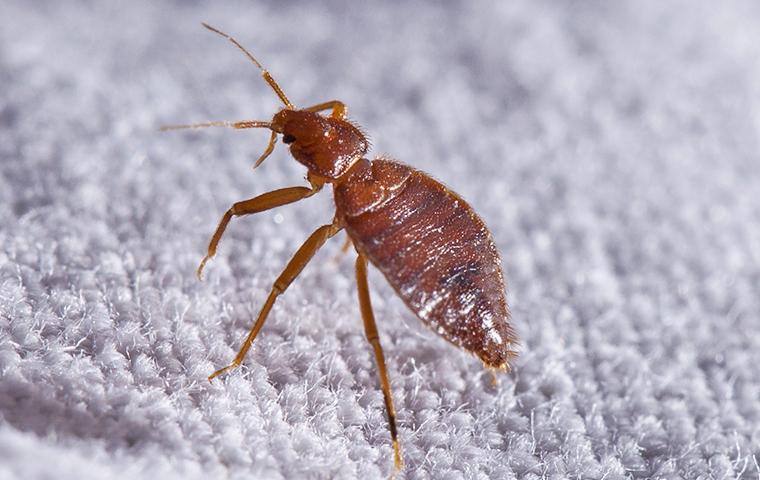 What Are Bed Bugs?
Bed bugs are tiny black bugs that live in dark, warm places. They're often found in beds, hence the name, but they can make themselves at home in furniture, fabrics, and even carpeting. They feed on blood from humans or animals, and they multiply quickly.
How Do Bed Bugs Spread?
Bed bugs are tiny, so how in the world can they spread so quickly? Bed bugs are hitchhikers, meaning they travel with humans, in clothing, in bags, and even in electronics. Wherever humans have been, there could be bed bugs.
Where Do You Need To Watch For Bed Bugs?
Commute
Did you know that bed bugs can be found in trains, buses, and car seats? If you take public transportation to get to and from work, you need to be aware that you could be crossing paths with bed bugs. Check for bed bugs before you take a seat, especially if you're sitting on cloth seats. If you see black specks or smears, you might want to find a different place to sit.
School
Kids sometimes pick up bed bugs at school. With so many kids around, bed bugs can get in backpacks, sweaters, and jackets. Wash your child's clothes in hot water and check their backpack for any signs of bugs. It's also a good idea to store backpacks and school jackets out of the bedroom.
Travel
Hotels are prime places to pick up bed bugs. When traveling, put your suitcase on furniture instead of on the floor, and check the bed for any dark stains or smears before laying down. You may also want to check around picture frames and in furniture for any signs of bed bugs.
Other Places
The above-mentioned places are the main places you could run into bed bugs, but they aren't the only ones. Be vigilant when you're at church, in a healthcare facility or nursing home, or at restaurants and theaters. If you see signs of bed bugs, take a moment to inspect them closely. It could save you having to deal with a bed bug problem later on!
What Attracts Bed Bugs To Your Home?
There's nothing specific that will bring bed bugs into your home or keep them out. If you pick up bed bugs while you're out, you're likely to bring them back home with you. Once inside, they'll find furniture, bedding, or clothing to hide in. If you don't get help quickly, they will multiply rapidly and begin to bite you. Before you know it, it'll feel like your house is overrun by bed bugs.
How Can You Get Rid Of Bed Bugs?
Call Capitol Pest for help! We can inspect your home for bed bugs, provide you with a professional bed bug control treatment, and take all the necessary steps to get them out, completely and quickly. There's no reason you should have to live with itchy bites and sleepless nights. Capitol Pest can get bed bugs out just as quickly as they got in!