A Bed Bug Guide For Hotel Owners And Their Guests
1/10/2020
The bulk of holiday travel may be over, but many people are still traveling this month. If you're a hotel owner, you should never let your guard down in terms of protecting your hotel from bed bugs. If you're a traveler, you should learn to keep an eye out for signs of bed bugs. These pests can sometimes seem impossible to avoid, but there are some steps you can take to help keep yourself safe from bed bugs throughout the year.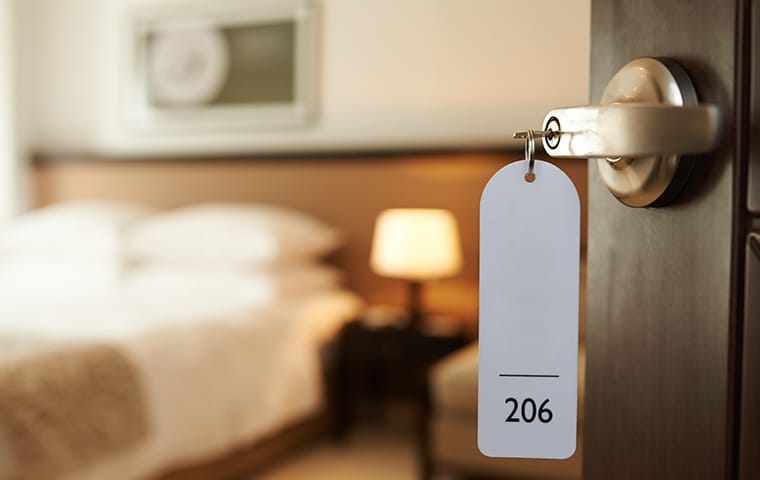 Bed Bugs Spread
Why and how do bed bugs spread? Beg bugs travel with humans. They can get inside bags and clothes and hitchhike with humans from place to place. As you know, D.C. is a hotspot for tourists. There's so much to see and do in the area, so hotels are rarely empty. Unfortunately, this means that there are more opportunities for bed bugs to spread. Bed bugs will take up residence in hotels around the area. They love dark, soft hiding places like inside mattresses or in carpeting.

It's important to know that bed bugs don't seek out dirty places. No matter how clean and well-kept a hotel is, it only takes one guest to bring bed bugs into a room for an infestation to start. Once inside, they'll multiply quickly if not detected soon enough.
The Guests' Guide To Bed Bug Prevention
If you're traveling this month, or any time this year, you need to know what to look for in terms of bed bug presence. Here's a quick checklist:
Check the sheets for black stains, smears, or bugs.

Look in furniture, especially around the arms of couches and chairs.

Scan along the edge of the room where the carpet meets the wall for signs of movement or dark spots.

Check behind picture frames for any bugs.

Don't open your luggage until you feel confident there are no bugs.

If you see anything suspicious, don't hesitate to contact hotel staff. Don't sleep in a room if you think there are bed bugs!
The Hotel Owners' Guide To Stopping Bed Bugs
If you own a hotel, you need to be even more aware of bed bugs. Although bed bugs are almost inevitable, it's your job to catch the infestation as soon as possible and get rid of these pests before they deter your customers. Instruct cleaning staff to take special care to check for any of the signs mentioned in the above checklist. You may be able to prevent bed bugs by monitoring the moisture level of your hotel. They like damp air, so if you have too much humidity it will allow bed bugs to thrive.

The most important thing you can do is to find the best option for pest control professionals. Capitol Pest covers the Washington D.C. area. We offer residential and commercial pest control services—including bed bug prevention and removal. We also recommend investing in routine bed bug inspections so that you can catch the problem immediately and solve it before your guests and your reputation are affected. Capitol Pest can help you keep your hotel safe this season, and all year round!