3 Things Most Washington, D.C. Residents Do Not Know About Bed Bugs
12/12/2019
Your bed is a safe place for you to lay your head after a long tiring day, and a haven for you to sleep away the troubles of life, that is, until bed bugs arrive. Nothing ruins all that a bed can be faster than troublesome bloodsucking bed bugs. Restful sleep turns into restless nights, comfort into discomfort, and peace into stress when bed bugs are around. To help you fight back against these sleep wrecking pests, we're here to share with you three facts every Washington D.C. resident should know about bed bugs.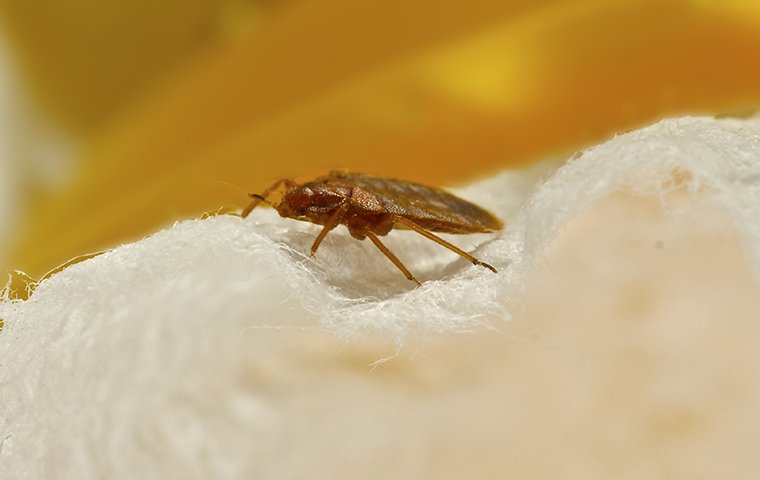 Fact Number 1: Bed Bugs Can Be Anywhere
Bed bugs aren't exclusively bedroom pests. You can find them in any room in your house, any store, bus station, movie theater, school, etc. Anywhere there are people, you can find bed bugs. How are they able to get around to all these places? With our help! Bed bugs use items we carry around on a day-to-day basis to travel from place to place. You could say they are a bit like hitchhikers, except you won't find them on the side of the road with their thumbs up. Bed bugs will climb on practically anything to get around—a pile of clothing, a backpack, a sofa, or even the giant teddy bear at the mall. Bring home an item with bed bugs on it, and your problems begin. We wish it wasn't that easy, but it is.
Fact Number 2: Bed Bugs Are Resilient
A while back, from the '40s to '70s, bed bugs nearly went extinct due to the use of a potent pest control product called DDT. At this time, it was almost impossible for scientists to find bed bugs to study them. It wasn't until after 1972 when the use of DDT was banned that bed bugs began to reemerge. The only problem was the bed bugs that survived were now more resistant to pesticides than ever. Combine this with the fact that a bed bug can live upwards of 5 months without a blood meal while hiding within the walls of a home, and you can see why bed bugs are one of the hardest pests to eradicate.
Fact Number 3: Not All Bed Bugs Are Harmless
Until recently, scientists thought that bed bugs were not a dangerous pest. Even though with a large enough infestation, some victims could suffer from anemia or a secondary infection from excessively scratching bites, overall, bed bugs were considered harmless nuisance pests. This thinking all changed when researchers discovered Chagas disease in a bed bug host. Typically a disease spread by the kissing bug, Chagas disease, is a blood-borne disease that has affected over 6.6 million individuals to date. It is still unknown if bed bugs can carry any other serious illnesses, but knowing that they can potentially transmit at least one raises a fair amount of concern.
What To Do If Bed Bugs Invade
If you are finding bites on your skin or bloodstains on your sheets, it is time to get the professionals involved. At Capitol Pest, we have the equipment and experience needed to spot bed bugs in your home and eliminate them. Get back your good night's sleep by investing in professional bed bug control from the experts here at Capitol Pest!