Bladensburg Pest Control
Capitol Pest has received recognition for providing outstanding pest control services to customers, both residential and commercial, in Bladensburg, Maryland, and the surrounding areas. Established in 1936, Capitol Pest rapidly built a reputation for reliability, efficiency and customer service. Unlike many pest control companies, Capitol Pest regularly employs a certified entomologist whose knowledge and skills are impeccable. The entomologist's guidance and up-to-date information allow Capitol Pest to resolve all pest control problems by using the best methods available. If you need help getting rid of infestations of mosquitoes, cockroaches, termites or other pests, trust Capitol Pest to get the job done right. Pest control and pest problem prevention are Capitol Pest's specialties.
Superior Home Pest Control in Bladensburg, MD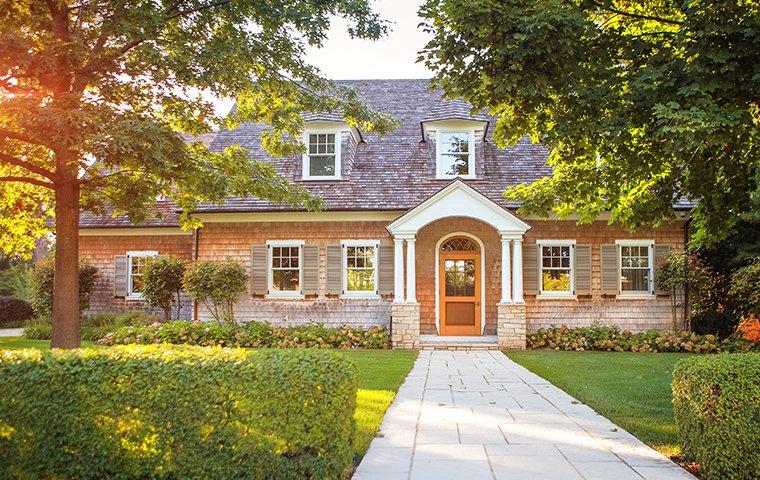 If you are like most homeowners, you prefer to keep pests out of your home. In addition, you probably don't want certain pests anywhere on your property. Capitol Pest offers customized preventive services to make your preferences a reality. The truth is that any home or property can harbor mosquitoes, termites, cockroaches and other pests. To prevent an infestation, choose one of our service plans. For example, the annual Silver Pest Prevention Plan is customized to keep pests out of your Bladensburg home year-round. This plan allows you to make monthly payments at a very affordable rate.
Pest Control Services For Businesses
No customer enjoys being in or on property that is infested with mosquitoes, cockroaches or termites, let alone mice and other pests. To keep your customers and build your business, it is extremely important to prevent pest infestations and to address any pest problems you might have. Let Capitol Pest help you. Washingtonian Magazine readers named our company "Best Pest Control Company." We offer a variety of preventive programs customizable to your needs. If you currently are dealing with a pest infestation, contact Capitol Pest right away. Our well-trained team will respond quickly to inspect your property for pests, identify the sources and causes of problems and take action to make your business pest-free.
Bladensburg Mosquito, Cockroach And Termite Treatments
Homeowners, businesses and customers alike fear the problems that mosquitoes, cockroaches and termites cause. Not only do mosquito bites itch, mosquitoes sometimes transmit deadly diseases such as encephalitis, West Nile virus, Chikungunya and dengue fever.
Cockroaches contaminate foodstuffs. They also precipitate asthma attacks in children who are allergic. Termites damage or destroy whatever they chew on, even entire structures. Each of these pests has its own habitat, habits and lifestyle. Getting rid of them on your own can be extremely difficult. The staff at Capitol Pest have a distinct advantage. We consult with our full-time PhD entomologist so that we can choose the most effective, environmentally friendly solution possible. We identify pest habitats and help you institute changes that discourage reinfestation. Rest assured that the work we do will lessen health risks, prevent further property damage and bring you peace of mind.
Affordable Pest Control
Capitol Pest believes in providing excellent services at affordable prices. From its very beginning in 1936, Capitol Pest has worked steadily to ensure customer satisfaction. Founded on the principle of quality service without compromise, Capitol Pest never cuts corners. When you arrange for pest control services from Capitol Pest, you know that you will receive the services that you expect. We stand behind what we do. Our knowledgeable, skilled technicians will assess each problem to find and address its root cause, free your home or business of pests and ensure that the problem does not recur. If mosquitoes, cockroaches, termites or other pests are causing trouble, don't wait. Contact Capitol Pest today.
Get A Free Quote
Complete the form below to request your free quote.