Pest Control In Arlington, Virginia
Arlington – a city with diverse culture and history at every turn. Sitting within the Washington, D.C., metropolitan area, Arlington attracts people from all over the world for tourism, jobs and raising families. It sits along the Potomac River between Alexandria and Washington and has some of the most famous historical landmarks in the nation. Capitol Pest is proud to serve Arlington and wants to spread the word to those who want to explore all that this area has to offer.
Things To Do In Arlington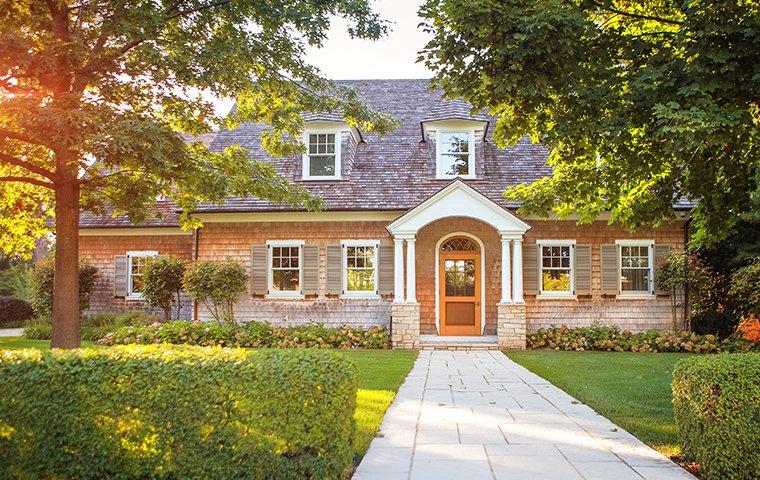 If you're in the area for a day or a week, make sure to visit the Arlington National Cemetery, which sprawls out for more than 600 acres. Here, you can also visit the former home of Robert E. Lee and the Tomb of the Unknown Solider. The Pentagon sits nearby and lures visitors with its interesting shape and pleasant outdoor courtyard.
For those who love the outdoors, enjoy some time on the 91-acre Theodore Roosevelt Island. This natural habitat features walking trails, beautiful plant life and soothing waterfront spaces to sit back and take in the view. If you love to shop, dine and be entertained, don't leave Arlington without first making a purchase at Shirlington Village, dining in Clarendon and seeing a show at the Signature Theater.
Capitol Pest Serves The Entire Metro Area
Those who live in Arlington choose Capitol Pest because of our dedication to customer service. We provide customized plans and billing for residents and businesses and offer free quotes to help you get started. Our family-owned operation always uses the latest tools and technology to eradicate pests in your home without harming your family and pets.
Our staff consists of trained and experienced carpenters and technicians to help with tough situations, including Dr. Russell Travers who solves the most difficult pest problems. In addition, you'll never have to worry about talking to a machine when you call Capitol Pest. We always have a live, highly-trained staff member available to answer your questions.
Affordable Pest Control In Arlington
If pests have infiltrated your home or business in Arlington County, contact Capitol Pest for a free quote. We specialize in removing pests such as termites, rodents and ants, including many different invasive pests like cockroaches and stink bugs. We'll come up with a customized solution for targeting and eliminating pests in your home or yard. For affordable and experienced pest control, nobody beats Capitol Pest in Arlington.
Get A Free Quote
Complete the form below to request your free quote.