Reliable Pest Control Services For Annandale, VA
People come to Annandale for its proximity to the nation's capitol, and they live there for its family-friendly atmosphere, restaurant scene and abundance of entertainment. With its historical structures, wealth of Civil War stories and comfortable summer temperatures, the city exhibits a welcoming vibe. Annandale's warm spring, summer and fall greeting inadvertently extends to a number of the country's pests. Ants, termites and cockroaches are inclined to invade the area during the spring while summer sees the arrival of earwigs, fleas and mosquitos. In the fall, stinkbugs and spiders often become a nuisance. When they do, contact Capitol Pest. We offer comprehensive service plans and more than our fair share of expertise.
When Bugs Move In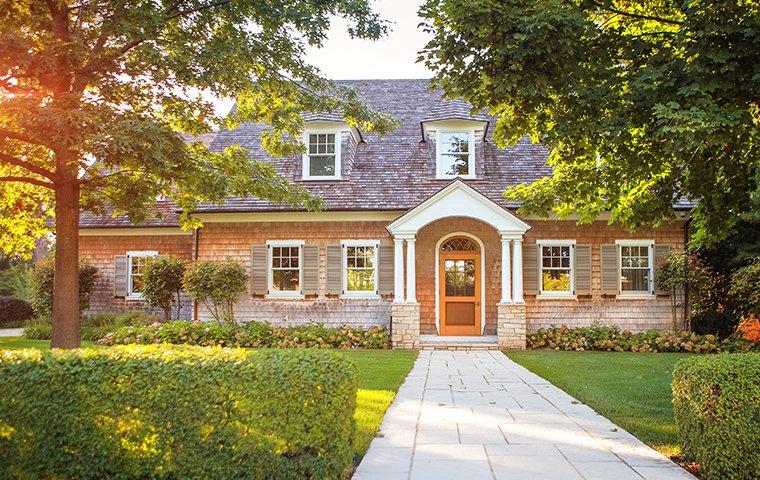 From mosquitoes to bed bugs and even termites, our technicians are trained to eliminate all types of pests. Contact us if you see cockroaches skittering across your kitchen at night or hear mice romping across your attic floor. A line of ants leading to your kitchen will definitely warrant a request for pest control as will a backyard swarming with mosquitoes.
About Our Service Plans
Our service plans range from one-time treatments to programs that put us at your disposal. The Capitol Pest Bronze, Silver, Gold, and Platinum plans comes with a one-time thorough service call. With this plan, you'll receive a pest inspection that includes identifying your particular invaders.
Our team will also treat the problem. To ensure our service, we offer a 90-day warranty for rodents as long as your home's entry points are sealed. We also include a one-year warranty for other types of pests. You can renew this plan every year.
If the thought of sharing your home with pests causes you to consider signing up for the human settlement on Mars, then our Bronze, Silver, Gold, and Platinum plans are for you. Since it's the area's best pest protection programs, you'll be covered against thousands of potential creepy-crawly trespassers including ants, cockroaches, spiders, earwigs, centipedes, moths and rodents. We even provide pest control for houseflies, fruit flies and carpenter ants.
We offer these home pest control plans for a low monthly price, and when you purchase it, you can contact us at any time for pest control of a covered pest. This includes the interior and exterior of your home.
Pest Control From Capitol
When you suspect that you're playing host to many legged guests, it's time to call Capitol Pest. We offer extensive warranties and quality service. Our techs are certified and bonded. They also work with an on staff PhD Entomologist to understand the behavioral aspects of bugs. This allows Capitol Pest's technicians to exterminate unwanted creatures using techniques that are designed to eliminate a particular pest. Contact us today for a free quote.