Professional Pest Solutions For Alexandria, VA Properties
Located on the Potomac River, just south of Washington D.C., Alexandria, Virginia is recognized for its rich history and architecture. The temperate climate is generally mild, and our precipitation levels are notably high. Precipitation brings water, water attracts pests, and attracting pests can lead to an infestation. Protecting your Alexandria home or business from pest activity is crucial for many reasons. You need to watch out for your property, your health, your safety. Capitol Pest is ready to help. We are a local pest control company that has been servicing the metro Washington D.C. area, Virginia, and Northern Virginia with comprehensive pest solutions since 1936. We cover a wide range of common area pests, including:
Ants

Biting Insects

Cockroaches

Flies

Mice

Pantry Pests

Rats

Silverfish

Spiders

Stinging Insects

Wasps

And More!
Contact us today to schedule your complimentary pest and rodent inspection. One of our expert field technicians will complete an evaluation of your property and offer a detailed estimate for our recommended services. We're standing by, ready to kick those pesky pests to the curb.
Home Pest Control In Alexandria, VA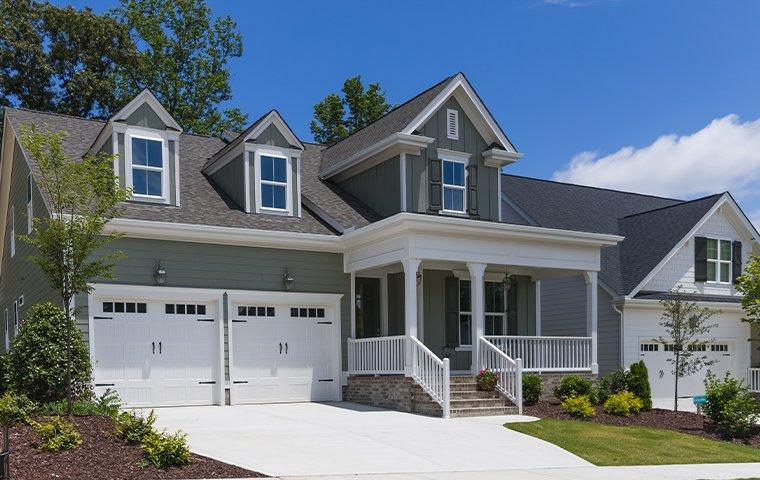 If you own a home in Alexandria, it's important to have a plan of action in the case of pest infestation. Our residential services include a thorough inspection to identify all pest activity. Based on the inspection, we come up with a customized approach to eliminate pests from your property. We offer a wide variety of service plans, including:
Rodent Monitoring Service Plan

Mosquito, Tick, and Flea Control Plan (Options I, II, III, and IV)

Bronze Plan

Silver Plan

Gold Plan

Platinum Plan
Our services cover the outside perimeter of your home as well as the interior. We will make sure your property is pest free and protected from top to bottom. We offer one-year service agreements as well as one-time treatments in order to cater to your needs. Our Basic SELECT service provides a single treatment and a full year-long warranty. We also provide estimates for entry point repairs and other preventative modifications.
Commercial Pest Control In Alexandria, VA
Reputation is a huge deal when it comes to running a business. Bad word of mouth can take you down fast, and pest infestation is a quick way to get a bad rap. Capitol Pest offers comprehensive commercial pest control services to a long list of businesses, including:
Apartments & Condos

Office Buildings & Corporate Parks

Hotels & Lodging

Restaurants

Healthcare & Medical Facilities
Our services are tailor-made to fit your specific needs. Our staff includes a full-time zoologist, 2 entomologists, and a biochemist. These experts give us the upper hand to provide guaranteed results. Contact us today to discuss your commercial pest control needs.
Three Problems Rodents Cause In Alexandria, MD
Aside from the horror-inducing reaction often brought on by the presence of rodents, there are a lot of other problems to consider. Rodent infestations are threatening in a lot of ways, and it's important to be aware of the harm they can do. Consider the following three issues that come with rodent activity.
Rodents are a huge threat to your health. They travel around in garbage dumps and sewer systems, picking up all kinds of harmful bacteria. Then, when they infest your space, they contaminate the entire area, exposing you to a long list of serious illnesses and diseases.

Another issue rodents can cause is large scale structural damage. They gnaw on insulation and other parts of your property, weakening the building from the inside out. They also tend to chew on electrical wiring, which puts your home at risk of catching fire.

When rodents infest, they aren't alone. They often carry fleas and ticks on their furry coats, bringing new pest species into your home or business. This exposes you to a new world of potential infestation, all because of rodents.
For complete rodent control services that you can count on, look no further than Capitol Pest. Our familiarity with rodent behavior gives us the knowledge to effectively remove these intruders from your property. Not only will we get them out, but we will keep them out.
Guide To Avoiding Termite Damage In Alexandria, MD
Prevention goes a very long way when it comes to termite damage. It's best to get ahead of the problem and take the proper precautionary measures to protect your home from an infestation in the first place. The following is a list of ways you can avoid termite activity in your home or business:
Use of mortar and weather stripping around windows and doors

Moisture reduction

A thorough inspection of wooden items

Removal of damaged and rotting wood

Storage of wood away from building perimeter

Elimination of wood-to-soil contact
For complete termite solutions that you can rely on, contact the team at Capitol Pest. We're ready to get to work eliminating all termite activity from your property. After a detailed inspection, we will work with you to come up with the right treatment approach. From there, we offer continued maintenance services that protect you from termites moving forward. Call us today.
Tips Alexandria, VA Residents Can Use to Avoid Summer Mosquitoes
Mosquitoes don't just roam around your neighborhood and bite you as they pass through your yard. They take root in your yard, hide in your vegetation and wait to bite you. The more you do to make your yard less attractive, the fewer mosquito bites you're going to get. Let's take a closer look at this link between attractants and mosquito populations because understanding attractants will help you prepare your lawn against summer mosquitoes.
There are many ways warmer weather impacts mosquito populations in your yard but one of the most important is the accumulation of rainwater because it creates stagnant pools mosquitoes can use as breeding sites. Many species of mosquito lay their eggs in stagnant water. This allows developing larvae and pupae to get the nourishment they need. If you remove stagnant water before mosquitoes can develop, you can prevent them from becoming adults mosquitoes and reduce your chances of being bitten.
Mosquitoes don't require stagnant water resources to be natural rainwater. They are just as happy to lay their eggs in a puddle created by a leaking hose, spigot or pipe. If you have leaks, it is important to understand the role they can play in attracting mosquitoes to your yard.
It is also important to realize that intentional water usage can lure mosquitoes in as well, such as the water of ornamentals, garden vegetables and turfgrass. If stagnant pools are accumulating in your yard and sitting for more than a week, you're going to have issues with mosquitoes. Yes, we did say a week. You don't need to be as concerned about puddles that dry up in a couple of days because it takes longer than a week for a mosquito to go from egg to flying adult.
Do you have plants? If you do, they may increase your chances of being bitten by mosquitoes. Not only do plants require water, they create a perfect location for mosquitoes to hide from the midday sun. It might seem futile to mention this as we're sure you're not going to want to get rid of your plants but you don't have to remove ornamentals, flowers and other plants to reduce mosquitoes. You can use these natural hiding places against mosquitoes.
With routine mist treatments from a pest management professional, you can turn those trouble spots into mosquito traps. Any mosquitoes that hide in your vegetation will come in contact with a residual active ingredient that is just powerful enough to eliminate them.
The secret to preventing mosquito bites isn't simply a removal of attractants, it is understanding how mosquitoes behave. So, how can you use this information to guard your lawn and prevent mosquito bites this summer? We hope you'll take into consideration the powerful impact mosquito control can have.
If you want to keep your home mosquito-free for the long term, keep some of the following points in mind:

Mosquitoes don't travel far. Some will only travel a few hundred feet in their entire life. When you remove them from your yard, it takes time for new mosquitoes to replace the mosquitoes that were eliminated.

Your mosquito control service impacts more than just your yard. When your neighbor's mosquitoes pay you a visit, you can prevent them from returning to your neighbor's yard to lay more eggs.

When you go out to enjoy your yard, mosquitoes won't be waiting in your vegetation to immediately swarm you and inflict itchy wounds or transmit harmful pathogens. They're going to have to make the long trip from your neighbor's yard to come over and bite you. That is assuming they sense you at all. The bottom line is you're not going to be swarmed by mosquitoes.

Mosquito treatments aren't going to make you, your kids or your pets sick, especially if you have American Pest provide seasonal mosquitoes treatments. The products we use are designed to destroy simple organisms that are unable to process the active ingredient.
If you want to put an end to mosquitoes buzzing around your Alexandria yard, don't wait: contact the mosquito control professionals at Capitol Pest and take back your summer.
Get A Free Quote
Complete the form below or call (301) 960-5782 to request your free quote.