Expert Pest Solutions For Washington D.C. Since 1936
Family owned and operated since 1936, Capitol Pest is proud to serve Washington D.C., Montgomery County, MD, and the surrounding areas. Providing residential pest control as well as commercial pest control, we have the solution to your pest problems, no matter how big or small.
Why Choose Capitol Pest?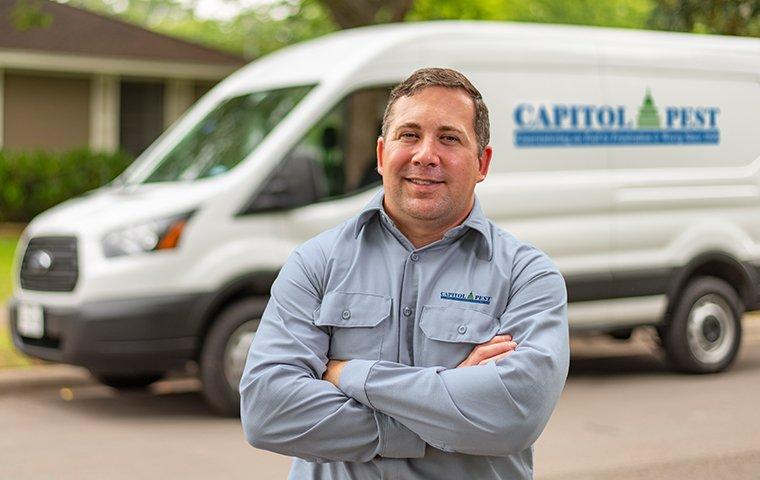 When choosing a pest control company, you want one that knows how to treat your pest problems the right way. Capitol Pest will do the job with excellence.
We have over 80 years of experience in the pest control business.

We are family owned and operated.

We have an entomologist, a zoologist, and a biochemist on staff.

We provide free estimates and inspections.

We offer residential and commercial pest control.

We provide a re-service guarantee with all of our service plans.

We will customize your service plan to meet your specific needs.

We strive to provide the best customer service in the industry.

We always aim to exceed your expectations.

We are members of the Pest Management Association of D.C.

We make it our mission to be the Washington D.C. area's most professional, dependable, trustworthy, and well-trained pest control company.

We are members of the National Pest Management Association.

We utilize the latest technology to provide the safest, most effective treatments available.

We offer more service plan options than any other pest control company in the area, ensuring you get exactly the treatment you need.
Our Mission At Capitol Pest
At Capitol Pest, we strive to provide prompt, effective, and safe service delivered in a professional and courteous manner. With our decades of experience and dedication to providing our pest professionals with the best training in the industry, you can count on us to get to the root of your pest problems. Contact us to schedule a free inspection.